As part of his transitional phase since assuming office early August, Guyana's Agriculture Minister, Hon. Zulfikar Mustapha, today toured several agriculture agencies, to familiarise himself with the various departments and members of staff.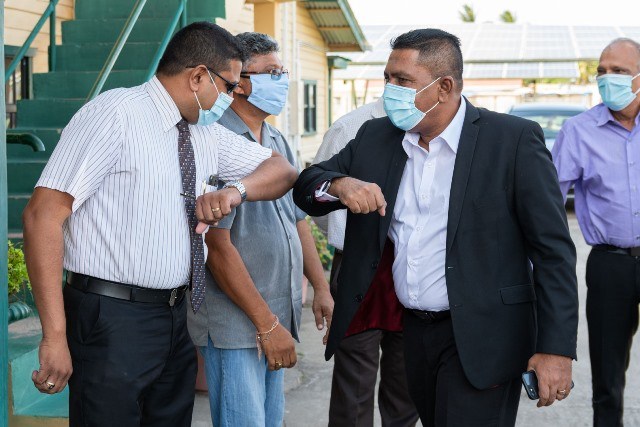 The Minister made his first stop at the La Bonne Intention Agriculture Complex, where he visited the headquarters of the National Drainage and Irrigation Authority (NDIA), the Guyana Sugar Corporation (GuySuCo) and the Guyana Rice Development Board (GRDB).
There, he spoke of his expectations, while enforcing the new administration's policies and programmes.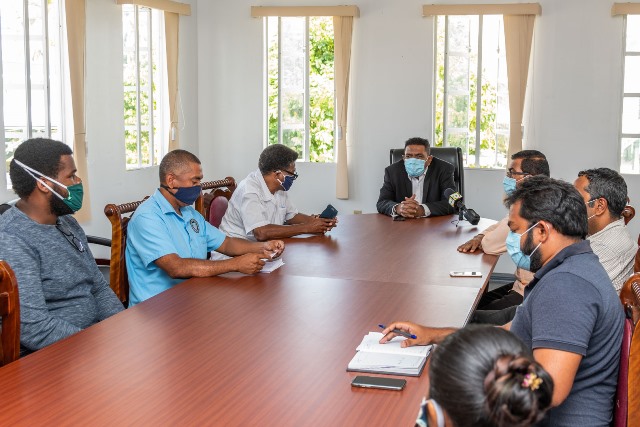 "Since I took over this Ministry as Minister of Agriculture, we are trying to put systems in place that is responsive to the people and we want to be a Ministry that is very responsive. So, when people come to us with issues, we must be ready to resolve them," the Minister told the NDIA staff.
Those present at the short briefing were also reminded of their contributions towards building the agriculture sector.
"You all have to ensure that you work assiduously and deliver because people are depending on us for their livelihood. We have to provide water for them and drain their lands," the Minister stated.
Interacting with employees at GRDB, the Agriculture Minister noted the importance of teamwork.
"When I met with senior personnel of these Ministry, I said as Minister, I will not look at race, religion or political affiliations. When it comes to the Ministry's work that is what needs to be done. That should be the main objective of each and every one of us."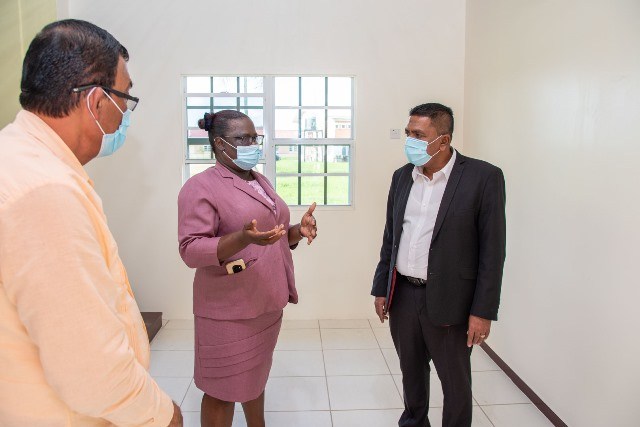 Minister Mustapha added "I do not care which political party you support. What is important, when we come here, we all need to work as a team, we are one big family with one objective."
During his walk through at the GRDB, the Minister was given a tour of the central laboratory and was briefed on its daily operations.
Meanwhile, a similar familiarisation exercise was carried out at the Guyana Livestock Development Authority (GLDA).
Further, employees were encouraged to work collaboratively, to better boost the production of the sector, which will, in the end, meet the expectation of the Government.
Minister Mustapha is expected to revisit the departments subsequently, where he will formally interact with the full staff complement to address any issues they may have and to decide on the way forward.
(DPI)