The Honourable Zulfikar Mustapha, M.P.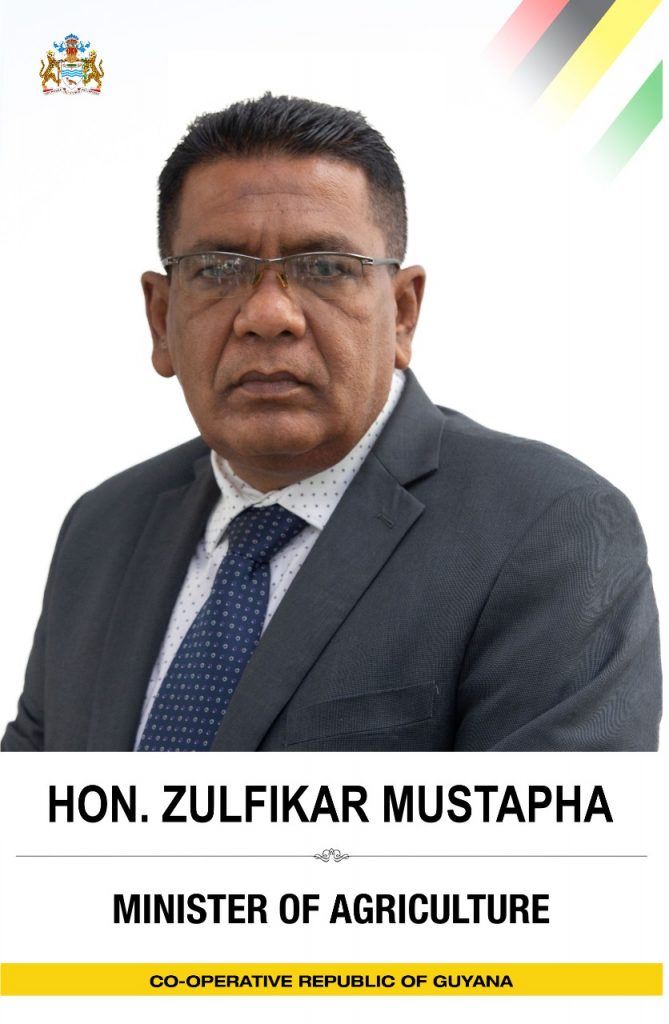 Honourable Minister of Agriculture, Zulfikar Mustapha started his professional career working with the Guyana Agricultural and General Workers Union (GAWU) as assistant General Secretary from 1989 to 2002. He then served as a member of Parliament from 2003 to 2006. Subsequently, he was appointed Regional Chairman for Region Six and served in the capacity for five years from 2006 to 2011.
Minister Mustapha also worked at the Office of the President and later returned to serve as a Member of Parliament from 2015 to 2020.
He holds a Bachelor's Degree in Management from the University of the West Indies and has participated in numerous agriculture related courses and seminars regionally and internationally.
Minister Mustapha is married to his wife of  26 years, Mrs. Shabana Mustapha and they have two children.
His dedication to the agriculture sector saw his spending most of his adult life visiting and interacting with farmers across the country. Over the years, Minister Mustapha has visited and interacted with thousands of farmers, equipping them with the necessary skills and knowledge to serve as Agriculture Minister. His dedication to the nation's farmers is a clear indication that he is very capable of positively transforming the sector.