With the resumption of the Farmers' Open Day at the Ministry of Agriculture, several persons within the sector were allowed to meet with Agriculture Minister, Hon. Zulfikar Mustapha to discuss their concerns and proposals.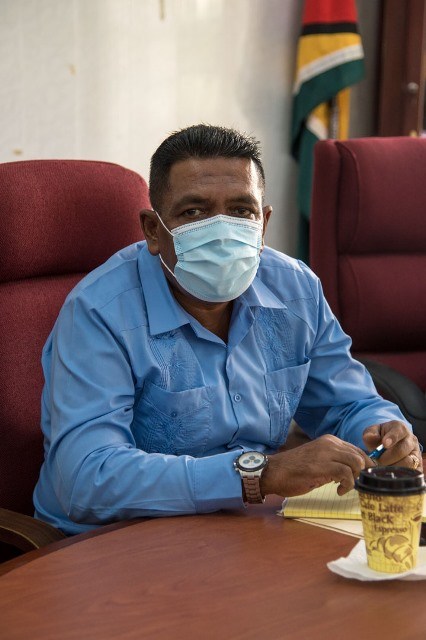 Today several farmers and interested stakeholders met with Minister Mustapha and various Heads of Departments among them was Region Two rice farmer Mr. Ramnarace Ramlakhan.
"The issue, I came here to address with the minister was an issue for the last five years with GRDB and so far, he has given me a good answer about the matter and he said that he will continue to work so that the matter is resolved," Mr. Ramlakhan told DPI.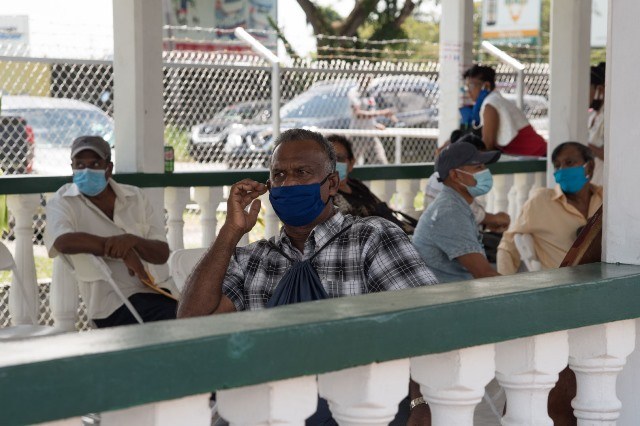 Interested stakeholder Dr. Bernard Dennison was also among those seeking time with the Minister to discuss his proposals for the sector. He commended the Minister Mustapha for resuming the Open Day initiative.
"There were discussions I had relevant to the farming situation and I am very impressed that the Minister has taken upon himself to move in that direction… I am impressed with the way the Minister and Ministry are going with respect to farming. I mean some persons could not farm and are now able to get on their farm to do so," He said.
Blocked drains, employment opportunities and land allocations were among other issues raised at today's engagement.
For his part, Minister Mustapha noted that the decision to host the Farmers Open Day will allow him to hear "firsthand from the farmers what is affecting them."
The Minister said coming off the meeting the Ministry's extension officers will now visit the farmers to try to resolve the respective issues.
"I think that the extension services that the ministry normally provides have to improve, however, since I came here I think many farmers are now being visited by our extension officers and that will be our new norm. They will go and report regularly on what they are doing and how they are helping farmers," the Minister stated
The Ministry is anticipating that the initiative will be beneficial for the farmers.
(DPI)