Now that Guyana has brought the curtains down on the March 2nd General and Regional Elections, many persons have expressed their satisfaction with the results and the newly appointed cabinet.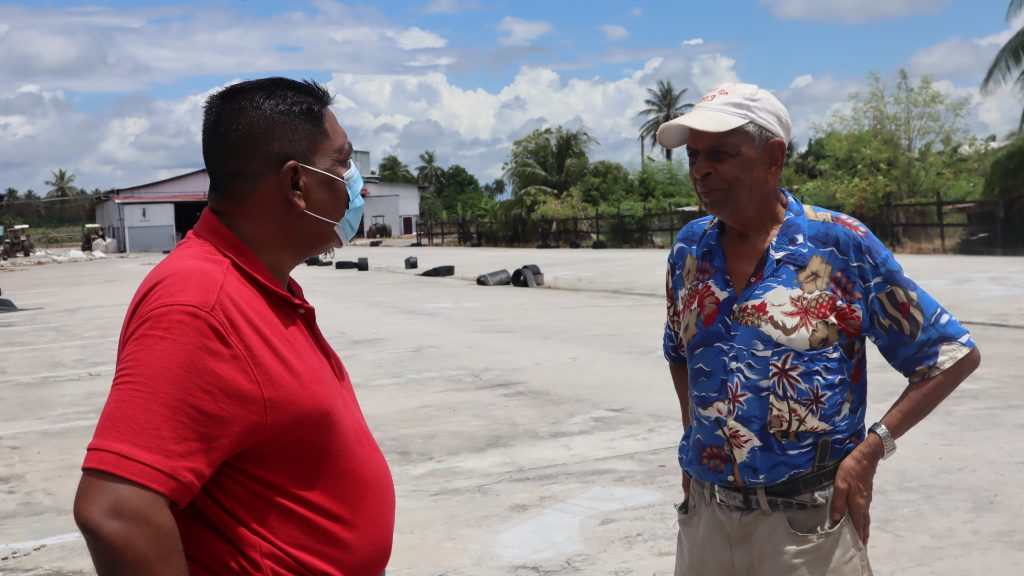 One such individual is former Magistrate, Krishendat Persaud.
Mr. Persaud, who is now one of the largest rice farmers on the Corentyne Coast, said for years he has not seen much progress in the sector, more specifically the rice industry.
"We had an Agriculture Minister who operated from his office 99% of the time in a sector that requires on the ground involvement to succeed. With this change in Government, my faith has been restored with Minister Zulfikar taking up the portfolio. This is a man known across the Region for his work in the sector for many years. Now that he is Minister, I have no doubt that he will do a phenomenal job," Mr. Persaud said.
Mr. Persaud, who has been a rice farmer for over five years, was one of the persons who suffered losses due to flooding as a result of heavy rainfall last Friday evening. Although he estimated his loses to be in the millions, he applauded the newly appointed Minister for his quick response to dealing with the matter.
Over the weekend, after just three days in office, Minister Mustapha led a team from the Ministry to flood affected areas along the Upper Corentyne region. Several cash crop, poultry and rice farmers were affected by the heavy downpour. Flooding also posed major sanitation issues since waters had not completely receded in some areas.
While visiting the affected areas, Minister Mustapha visited Persaud's bond to assess the damages and asked the GRDB Regional Officer to do a detailed report on all affected areas to see how best government can assist.
Mr. Persaud further stated that the Minister's timely response to issues such as this speaks well to the fact that His Excellency made an excellent choice when he appointed Minister Mustapha as Agriculture Minister.
"You can see that there is action. Now you can talk to someone. He (Minister Mustapha) is going to do very well and we will give him all the corporation. I also appreciate that fact that he has made himself very accessible. He told farmers to feel free to come to his office anytime, if they are not pleased with the services offered by the regional officials," Mr. Persaud said.
Since taking office, Minister Mustapha has maintained that he plans to be out in the fields to get a first-hand look at issues affecting the nation's farmers, stressing that the lack of accessibility to the former Agriculture Minister has left a negative perception in the hearts of farmers. He said he will work towards restoring the confidence in the ministry by ensuring agriculture in all parts of the country is given the attention and resources it needs to thrive.