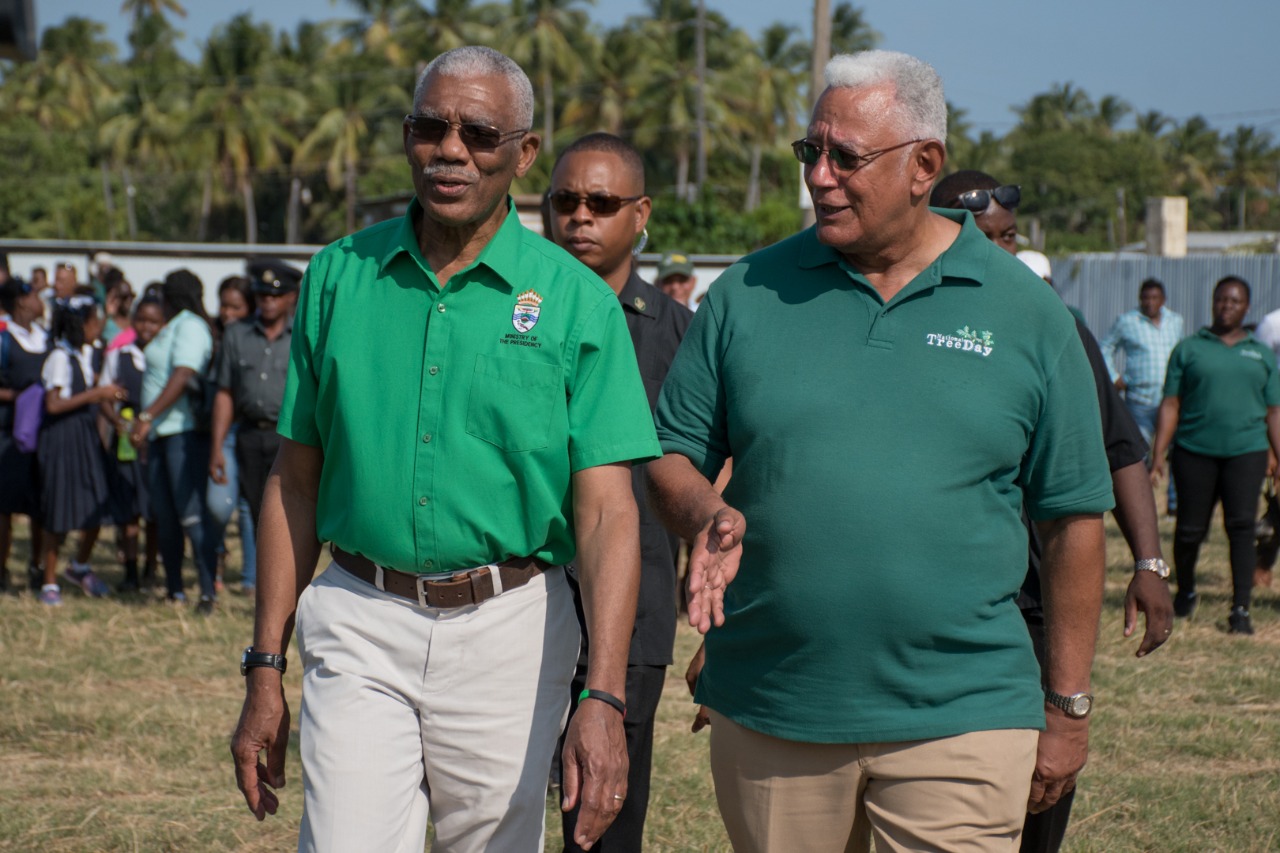 ---
"Our Stewardship of our forest is a success that we as Guyanese must take pleasure to upkeep. Therefore, our National Tree Day is not only about planting trees but to respect standing trees and avoid deforestation."
These were the sentiments of Honourable Minister of Agriculture Noel Holder delivered during his address at the National Tree Day Exercise held in No. 53 Village Union, Corentyne Berbice.
With a deforestation rate of 0.05% Guyana is one of the countries with the lowest percentage deforestation rate in the world at a time where widespread destruction of forests is rampant.
This statistic was revealed by  Minister Noel Holder during his address at the National Tree Planting Exercise earlier today.
Globally agriculture and forestry is responsible for 24% of the total greenhouse gas emissions in the world. As such deforestation is a significant contributor to climate change. And with the world dealing with the raging forest fires in the Amazon Basin, which will increase not only the rate but the severity of global warming, it is now more than ever that we must look to fight back against deforestation as Minister Holder points out.
"Deforestation is reversible, by managing forestry resources, and planting new trees replacing those removed are good steps to reduce deforestation and its negative environmental impact on our planet. While this initiative may appear insignificant to some, we must preserve and continue to underscore the importance of planting and replanting trees."
The Government of Guyana has been doing its part to combat deforestation in a number of ways inclusive of the encouragement of reforestation through the Guyana Geology and Mines Commission (GGMC) Land Reclamation Project and amongst other things, the continued observation of National Tree Day each year which His Excellency President David Arthur Granger declared to be the first Saturday in October every year.
This year the Nation Tree Day exercise was held in NO. 53 Village Union, Corentyne, Berbice. The theme this year being "Time waits for no one; The Best time to plant a tree is now"