Agriculture Minister, Hon. Zulfikar Mustapha, on Saturday, commissioned an agro-processing facility in St. Ignatius, Region Nine (Upper Takutu-Upper Essequibo).
The facility which forms part of the ministry's New Guyana Marketing Corporation's 2022 work programme was done at a cost of $15 million and will allow farmers in St. Ignatius and other surrounding villages the opportunity to process peanuts and cashew nuts.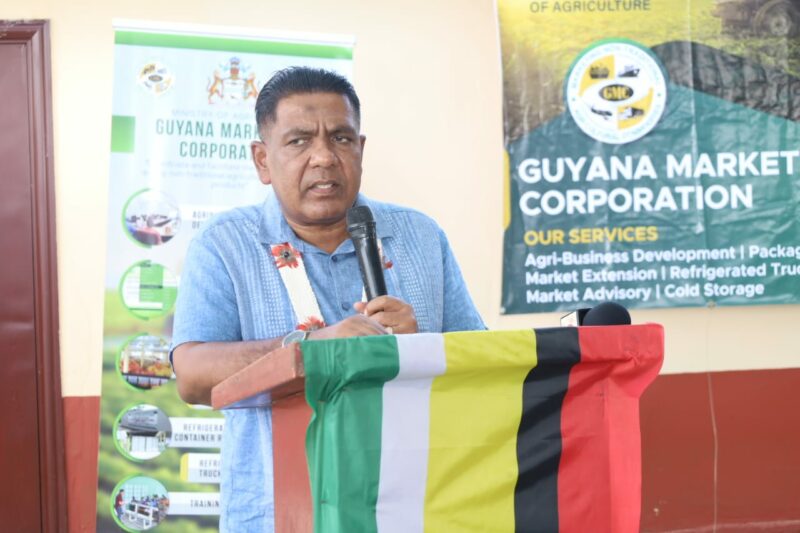 Back in 2020, farmers made requests to Minister Mustapha for assistance with retrofitting an existing building in order to make it more modern and efficient.
During today's commissioning exercise, Minister Mustapha told farmers that the government recognizes the importance of agro-processing, and as such, funds were made available to ensure that this facility became operational for the benefit of all farmers who require assistance to process their produce.
"The commissioning of this agro-processing facility here in St. Ignatius is a testimony of the Government of Guyana's commitment to the development of the agriculture sector. As Guyana aims to significantly contribute to the reduction of the regional food import bill by 25 percent by the year 2025, we are seeking to increase our primary production, but attention is also given to the importance of expanding our agro-processing industry," the minister said.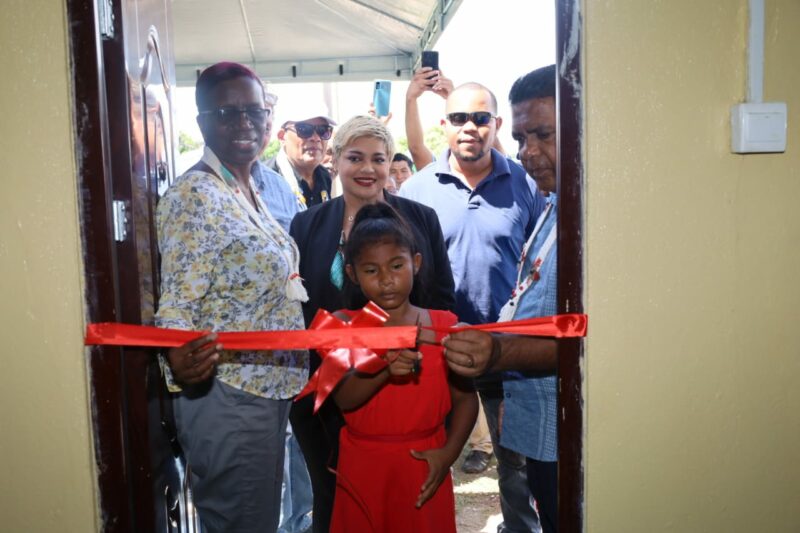 During today's commissioning exercise, Minister Mustapha told farmers that the government recognizes the importan
Minister Mustapha also said that when it was discovered that farmers were having packaging and other marketing issues, the New GMC was able to step in and offer assistance with those needs. He also said that the ministry thought it important to make agro-processing at the facility less labour-intensive and technologically driven.
"We have visited the region and learned of the many constraints the villagers are facing. Among those constraints listed by the residents were the lack of adequate marketing and markets; poor packaging and labeling of products; and the need for product development. It was pointed out that current production of peanut butter and cashew-nut butter is very laborious, time-consuming, and limited in quantity produced, and therefore, there is a need for a facility with modern mechanical processing equipment to shell, peel, and grind the nuts, before packaging using state-of-the-art procedures. Today we are here to deliver on this promise we made to you," he noted.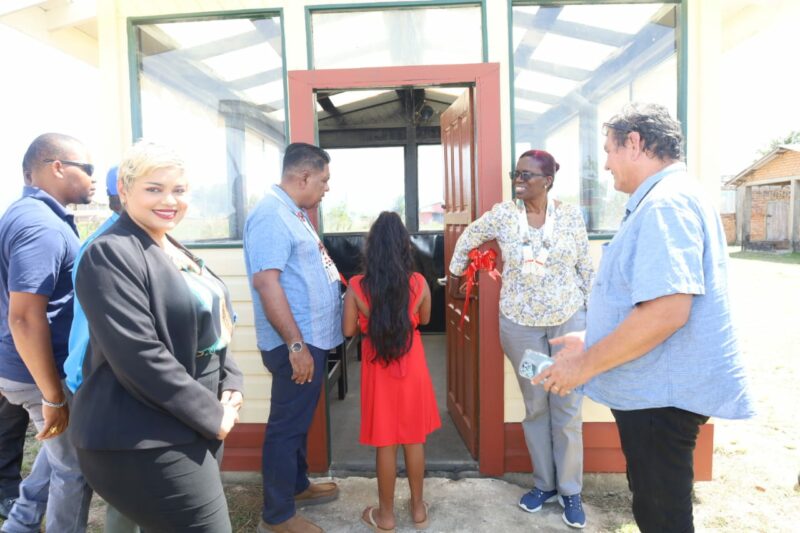 The rehabilitated facility is expected to improve the socio-economic status of all within the region
General Manager of the New GMC, Teshawna Lall, in her remarks, noted that the initiative was intended to increase food security and socio-economic empowerment of the hinterland communities through sustainable eco-friendly agricultural production processes as outlined in Guyana's Low Carbon Development Strategy 2030 by using solar power for dehydration of fruits and vegetables and support the reduction of the Caribbean Food Import Bill by 25% by 2025.
The facility is now outfitted with a Peanut Butter processing line and a Solar Dryer for the dehydrating of fruits and vegetables which includes a peanut sheller, red skin peeling machine, a grinder/paste making machine, a filling machine, a chiller, a Solar dryer, and an industrial scale.