The National Drainage and Irrigation Authority (NDIA) is currently executing rehabilitation works on the main drainage sluice in South Ruimveldt, Georgetown. These works are expected to be completed before the end of April this year.
This was disclosed by Agriculture Minister Zulfikar Mustapha while making his presentation on behalf of the Ministry of Agriculture as part of the 2021 National Budget.
Minister Mustapha said that because maintenance works to the sluice had not been done in a number of years, it contributed to most of the flooding issues faced in community when there are instances of rainfall.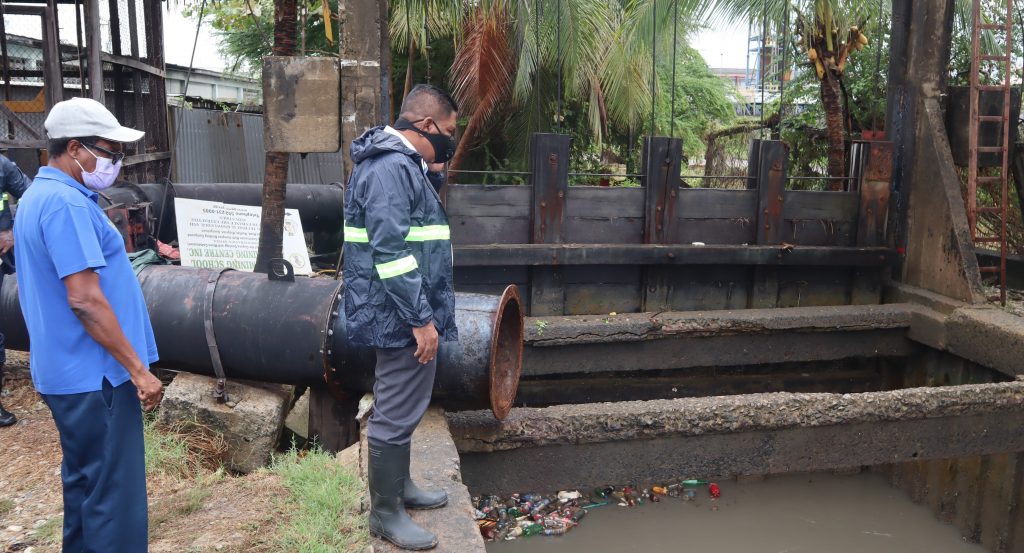 "South Ruimveldt is one of the areas in Georgetown that floods quickly when the rain falls. Last November, when we had some amount of flash flooding in Region Four and the residents in that area were affected. This cannot continue to be the norm. What we're doing, through the NDIA, is rehabilitating the main drainage sluice there to improve the drainage capacity of the area. These works are expected to be finished by the end of next month. We've also included maintenance to this structure in our overall drainage improvement program, which includes scheduled maintenance to a number of other structures that fall under the control of the NDIA," Minister Mustapha said.
The contract sum for the project is approximately GY $27.8M. Once completed, residents from South Ruimveldt and other neighboring communities will see improvements in the drainage capabilities of their communities.
Since taking office, government has been looking at a holistic approach to dealing with flooding in vulnerable areas across the country.
The subject Minister maintained that, in the past, programmes had been implemented to assist with flooding in the area but no maintenance efforts were seen.
"The efforts made in the past five years to bring flooding in this and several other vulnerable areas on the Coast under control, were not properly conceptualized. If you are going to execute a program to clean drains and canals in the area, which was attempted but never completed by the City Council and then Ministry of Public Infrastructure back in 2017, you have to have a long term plan in place. There needs to be some amount of scheduled maintenance work for the drains and critical drainage structures to compliment the initial cleaning," Minister Mustapha said.
A number of other rehabilitation works to critical drainage and irrigation structures across the country were also catered for in the Ministry's 2021 Budget.