Earlier today, representatives from N&S Algoo Licensed Customs Brokerage Services Inc. visited Agriculture Minister, Zulfikar Mustapha at his Regent Street office and donated 21,000 face masks to be used in the agriculture sector as part of their COVID-19 assistance initiative.
Minister Mustapha, while thanking the team from the donation, said that the masks will be distributed during outreaches to farmers and other stakeholders in the various farming communities across the country. He also said that the masks will assist Government in their fight against the dreaded COVID-19 while executing its functions.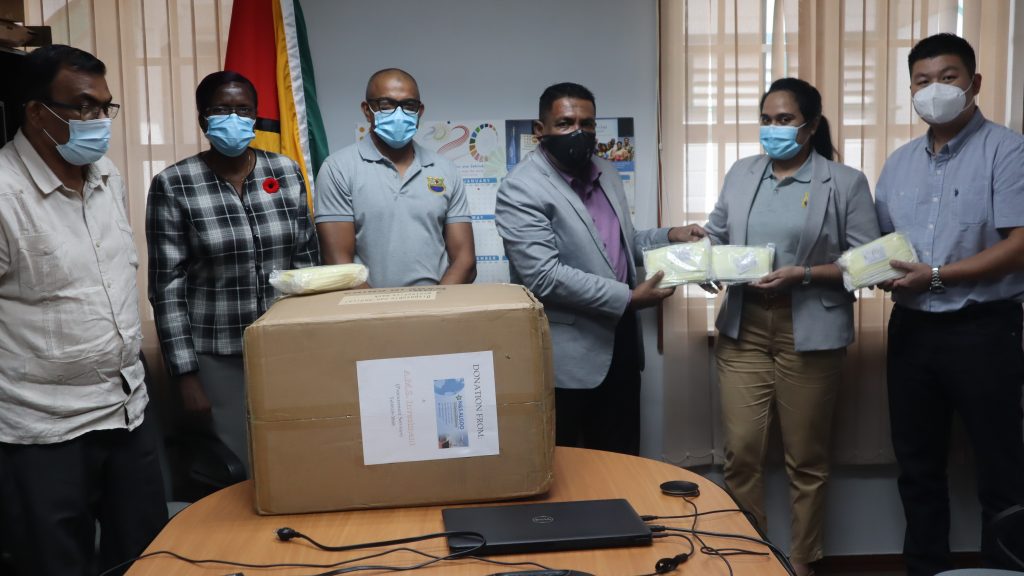 "The productive sectors have suffered due to the restrictions placed on the economy as a result of the Coronavirus pandemic. Government is working to put systems in place to keep persons safe while getting the economy up and running again. We have to get the work done but, as a Government, we take the health and safety of the citizens of this country very seriously. These masks will help our farmers to stay safe," Minister Mustapha said.
The company's Finance Director, Sabrina Algoo said that donations were made to the Ministry of Health to assist with their COVID-19 Relief school packages. Ms. Algoo urged Guyanese to take the necessary precautions to help in the fight against COVID-19. She added that wearing a mask is protecting yourself and your loved ones from contracting the virus.