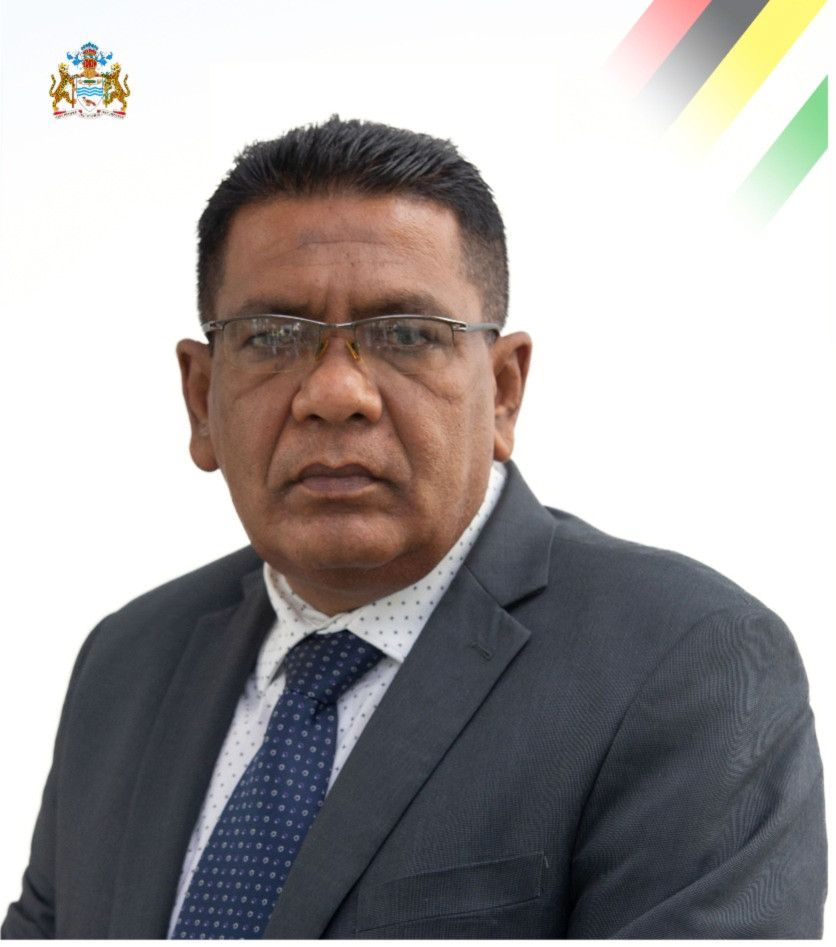 Agriculture Month 2020 is being observed at an important juncture in our country's history. Despite the benefits that will be gained from the emerging oil sector, agriculture has and will continue to play a vital role in the development of Guyana. As we look to the future, the Ministry of Agriculture will work to ensure that measures are implemented to promote a diversified agriculture-based economy, Guyana remains food secure and that our farmers reap the rewards of their labour.  The Government will make available the resources that are needed to propel the agriculture sector along a sustainable path. Agriculture Month 2020 is therefore being observed under the theme, "Investing in Agriculture for Poverty Reduction and Sustainable Development."
Agriculture Month 2020 is being celebrated just days after the National Assembly passed Budget 2020, allocating over G$18 Billion for the Agriculture Ministry to commence works, implement 'sound' policies and programmes to address the needs of our farmers, especially during this pandemic, and to restore the agriculture sector to its true glory!
Guyana has great agricultural potential compared to many other countries in the Caribbean Region. Government will continue to invest in every facet of the agriculture sector.
Government is investing GY $5 Billion into the sugar industry. The reopening of the sugar estates and improved management in GuySuCo will ensure a more efficient and productive sector which will bring to realization, its potential for creating many socio-economic benefits for the thousands of persons that will be re-employed. It is the intent of the Government to improve the livelihood of every Guyanese and this includes agriculture workers.
Further, Government understands the importance of having a diversified agriculture-based economy at this juncture in our country's history. As such, GY $2.2 Billion has been allocated to the National Agriculture Research and Extension Institute (NAREI), the Guyana Livestock Development Authority (GLDA), The Fisheries Department and Hope Coconut Industries Limited to rebuild the productive agriculture subsectors, as we work to reduce poverty and transform the food and agriculture sector.
Government will also invest heavily in the country's drainage and irrigation systems to significantly reduce instances of flooding and improve agriculture productivity. In 2020, GY $7.2 Billion was allocated to the National Drainage and Irrigation Authority (NDIA) and Mahaica Mahaicony Abary – Agricultural Development Authority (MMA-ADA) for the modernization and upgrading of our drainage and irrigation infrastructure and farm to market access roads.
To ensure sustainable development of the agriculture sector is achieved, no industry will be left abandoned. Government will provide opportunities for farmers and agro-processors to grow, process, and benefit from increased trade, both regionally and internationally. Our farmers will benefit from the removal of Value Added Tax (VAT) from agricultural inputs and the granting of tax concessions on investment in Agro-processing, Cold Storage and Packaging Facilities. The Ministry will provide the necessary aid needed by farmers to get from the farm to the market, to ensure adequate food is produced, and livelihoods maintained.
Guyana's economy has suffered from the economic shock caused by COVID-19. Our farmers too, have been greatly affected by this unfortunate situation. The Ministry of Agriculture will align its programmes to assist all farmers, fisher-folk and value chain actors in the midst of this COVID-19 environment.
Also, we are observing agriculture month in the midst of social restrictions caused by coronavirus pandemic, therefore, many of our activities for Agriculture Month will be held virtually. However, the Ministry is very much aware of the limitations of many farmers in accessing us virtually, therefore, limited and small gatherings of outreaches will be done during the Agriculture Month observances.
The Ministry of Agriculture will continue to work with all of our partners in the public and private sectors, international organizations, Non-Governmental Organizations (NGOs) and farmers' organizations to build a diversified and sustainable agriculture sector as we adopt innovative solutions to improve our food systems, making them more resilient to future shocks. As we celebrate Agriculture Month, Government reaffirms its commitment to reducing poverty and developing a sustainable agriculture sector.
Happy Agriculture Month 2020!
Honourable Zulfikar Mustapha, M.P.
Minister of Agriculture