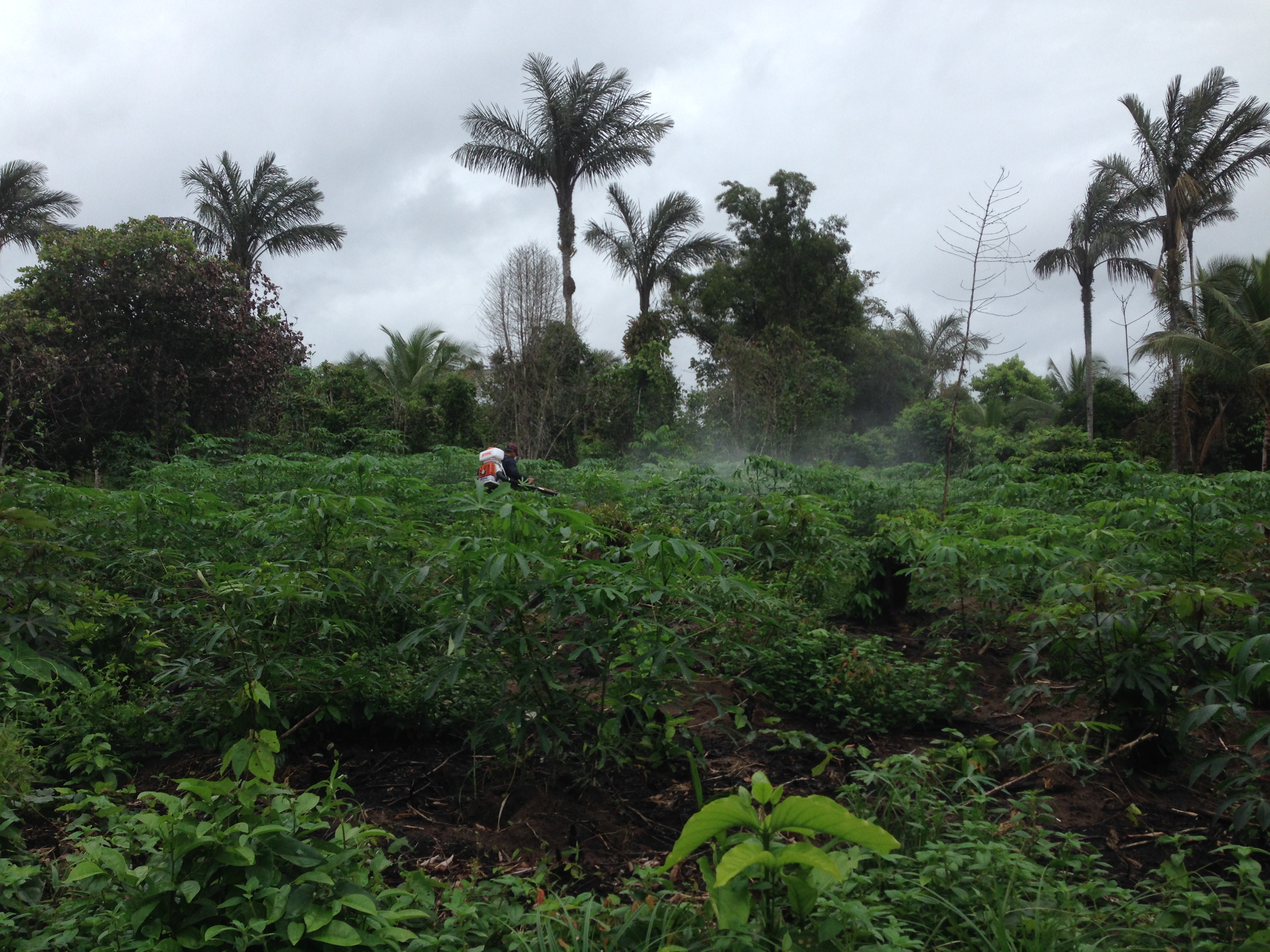 Farmers of Wakapoa and satellite communities, Region Two, are pleased that chemicals provided by the National Agricultural Research and Extension Institute (NAREI) were effective in destroying caterpillars that infested their farms earlier this month.
Farmers are now nurturing their crops to ensure this cassava crop matures. The caterpillars, which infested the farmlands at Wakapoa, Curimaru, Myrie and Yarrashirima affected the leaves of over 200 acres of cassava plants.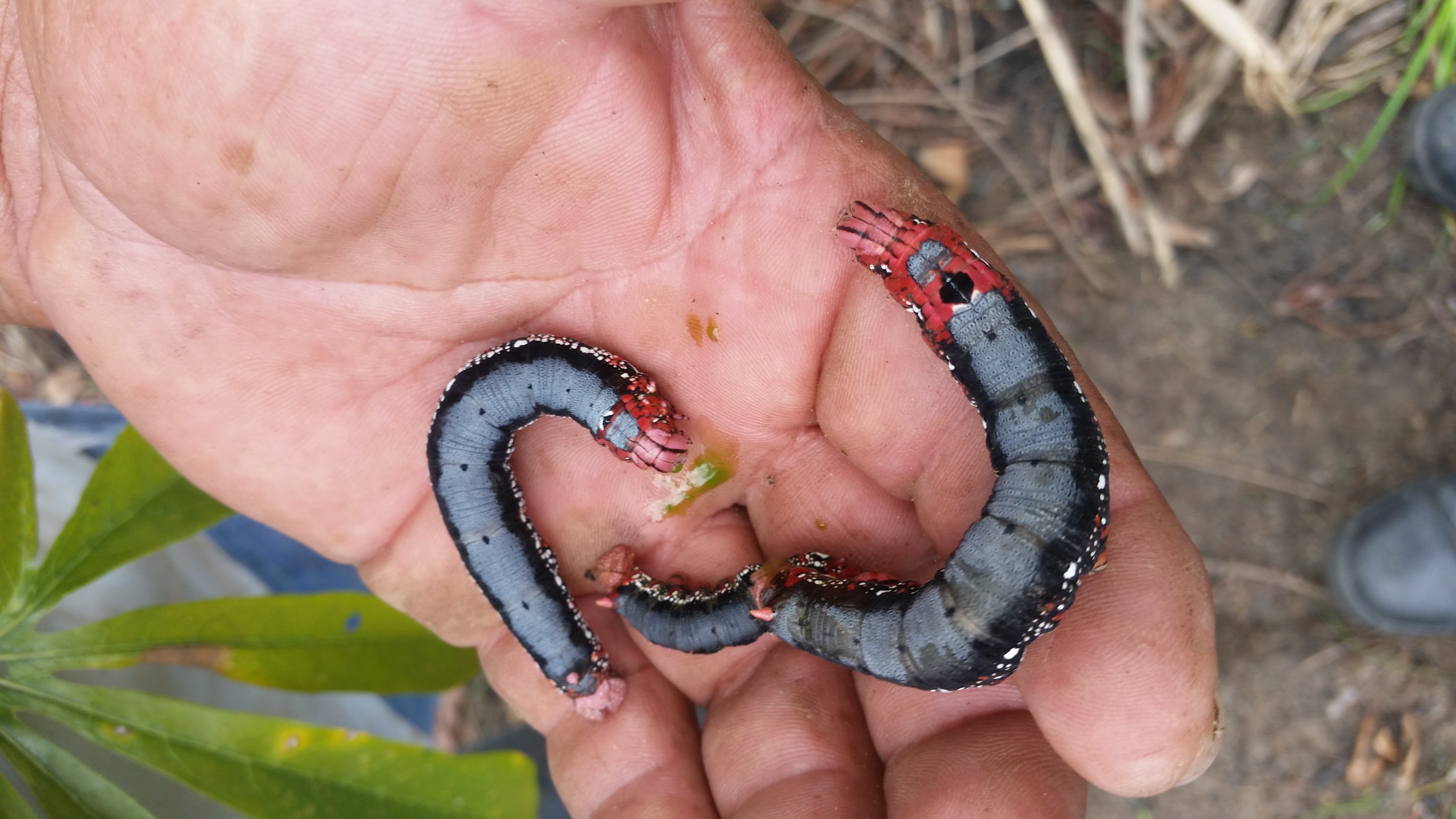 Stanley Emanuel is one of the many farmers whose farm was affected by the caterpillar infestation. Of his two and half acres of cassava farm only half acre was saved from the pest. Had it not been for NAREI's intervention the prospect of reviving the other two acres would have been bleak, he indicated.
According to Emanuel, farmers are grateful for the assistance offered by NAREI. Extension Officers of NAREI have been working with farmers since the report was made on Wednesday, May 4, 2016.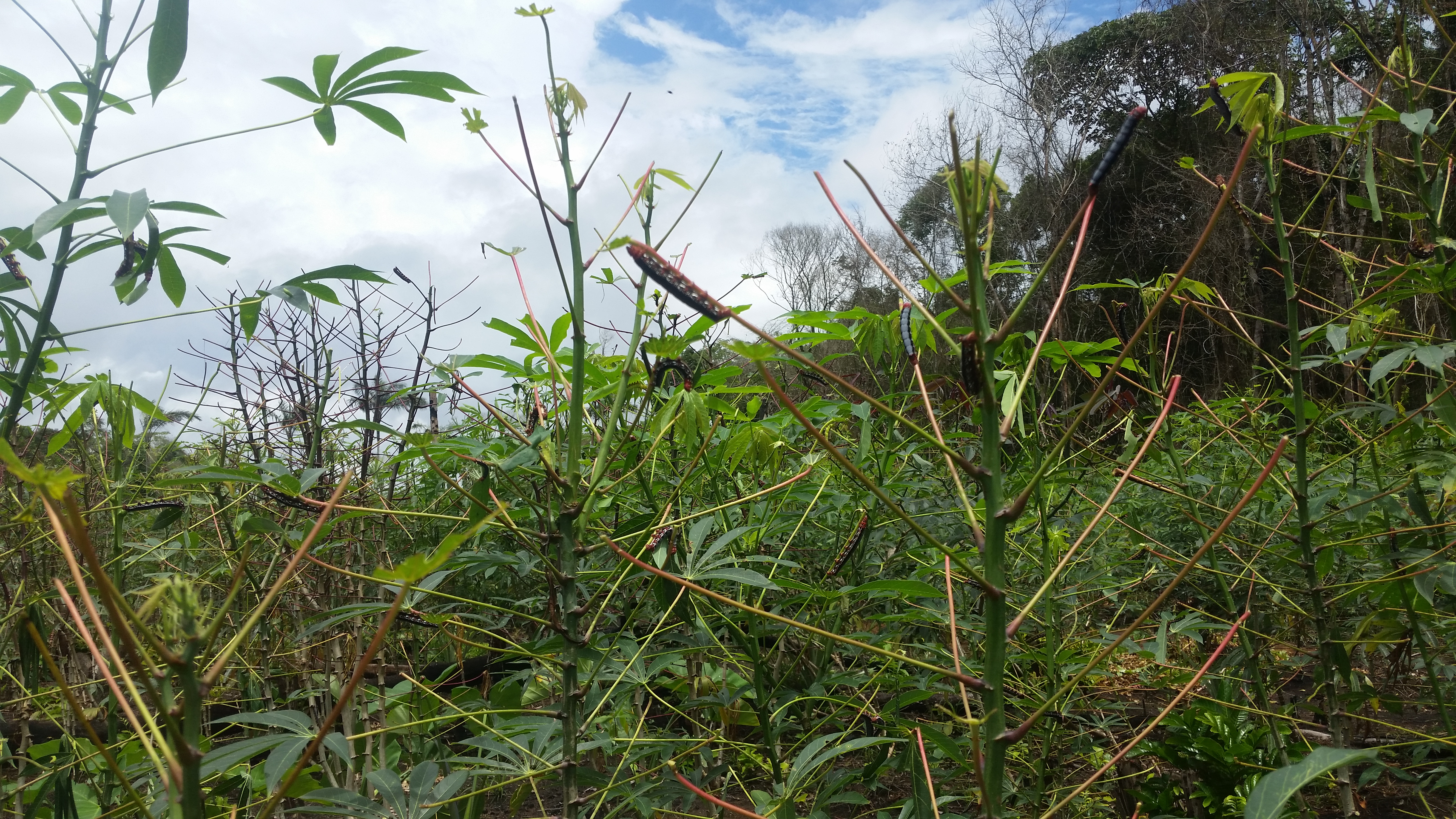 Following the report, Extension Officers visited the communities to assess the situation. Chemicals and blowers were sent into the area for farmers to tackle the pest. Demonstrations were done enlighten farmers of how much chemical to use and how to handle the blower for optimal results.
Emanuel found NAREI's response to be highly effective since there are no caterpillar visible. However, he is heeding NAREI's advice to monitor his farm regularly for any signs of the pest.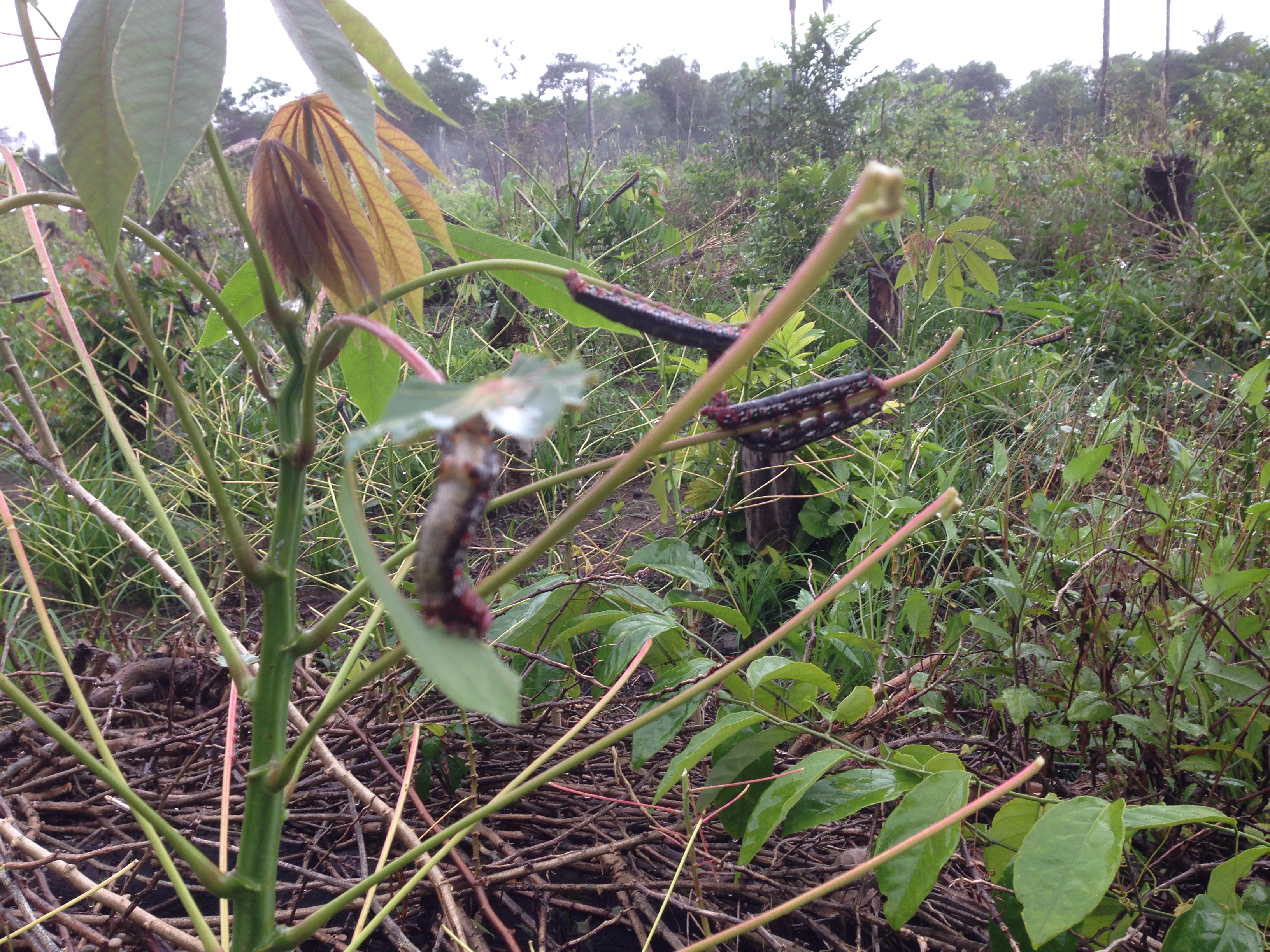 Another farmer who shared his experience with NAREI is Joel Smith. His entire three and half acres of farmland was destroyed by the pest. He is thankful for the assistance from NAREI but is troubled about his finances.
"The fields damage real bad…I am happy the chemicals really helped…they don't have any caterpillar right now but I have to wait and see how this crop turn out," Smith said.