In keeping with its mandate to promote greater efficiency in the livestock industry and provide enhanced services in livestock husbandry and health, the Guyana Livestock Development Authority (GLDA) disposed of a flock of sheep that were categorized as improper and posed a hazard to other animals.
When the animals were discovered, a team from the GLDA quickly confiscated the animals and safely housed them until it was appropriate for them to be disposed. The animals were held in a quarantined area at the Lenora Police Station to avoid exposure and contamination of other animals.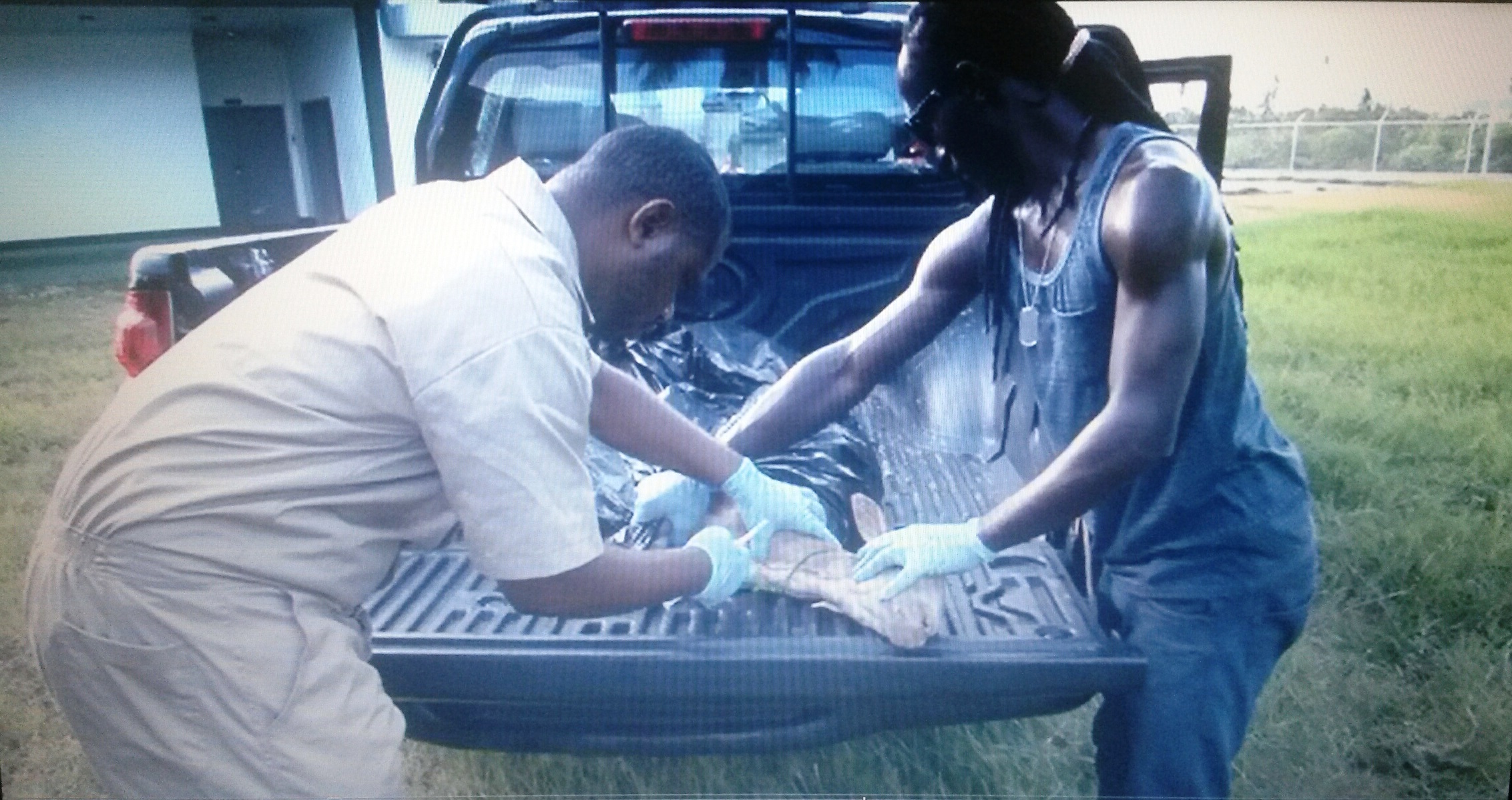 GLDA vets sedating one of the animals 
The CEO of GLDA, Mr. Nigel Cumberbatch, stated that persons are being cautioned against illegal and unregulated livestock practices,  as it not only threatens the health of other animals, but also the health of humans that would use the meat of these animals for consumption.
A total of six animals were given a combination of sedatives and general anesthesia after which the bodies were incinerated at the GLDA veterinary service laboratory incinerator to ensure proper disposal.