Persons With Disabilities (PWDs) have been given the agriculture experience through a field class hosted at the Guyana School of Agriculture (GSA). Dubbed the Agri-ability Field School, the one-day exercise formed part of the Agriculture Month's activities.
The farming spaces and other facilities of the GSA were opened to PWDs giving them a hands-on experience with farming, and agri-related processing and methods.
According to Minister within the Ministry of Agriculture, with responsibility for Rural Affairs, Hon. Valerie Adams-Yearwood, PWDs must be included in such activities. She recalled during the planning stages for the month's activities, strongly advocating for the inclusion of the elderly and PWDs in these activities.
Describing some of what the day's activities would entail, Minister Adams-Yearwood told participants:
"Some of you will have an opportunity to see what is shade house farming, what a drip irrigation system looks like; some of you will go to the agro-processing unit and you will have an agro-experience… this activity says to Guyana that not because somebody may have a disability that we should ignore them."
The community of PWDs has been continually engaging the government for more inclusion in agriculture-related activities. This is according to Programme Coordinator of the Guyana Council of Organisations for Persons with Disabilities, Ganesh Singh who assured that they will make the most of this opportunity provided to them.
"Over the past three to four years, we have been trying to get more persons with disabilities involved in agriculture whether it's at the level of food processing or starting their own little farms… ensuring that we can start our own little farms, become entrepreneurs, plant those little plots of beds in your backyard so at the end of the week you could get a $5,000." Singh explained.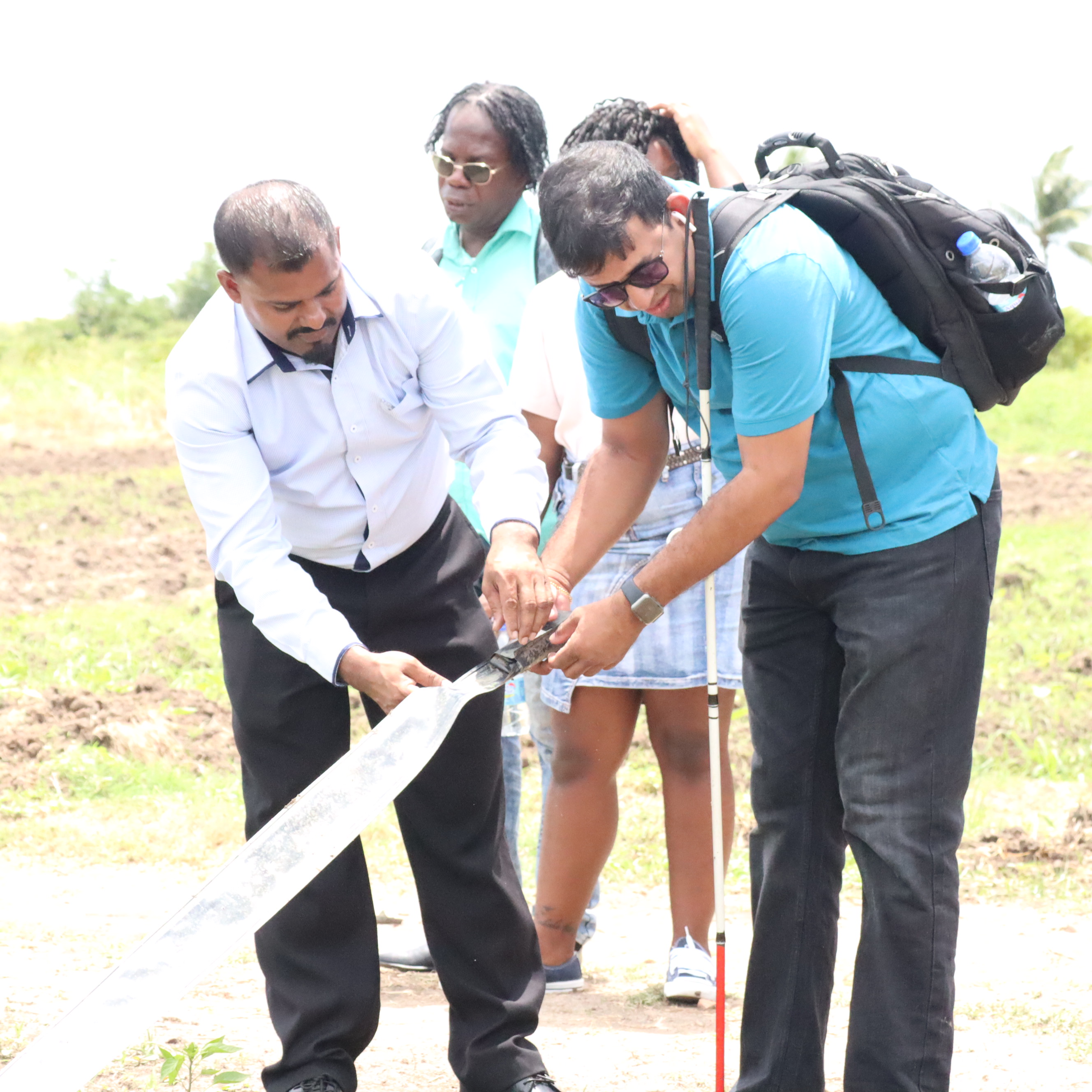 The participants in today's Agri-ability Field School event were from Regions 3, 4, 5, 6 and 10. Apart from agri-related activities, games and other forms of entertainment were had for those participating. They were each presented with a coconut tree plant.
Chairperson of the Guyana Council of Organisations for Persons with Disabilities, Cecil Morris recalled that a similar activity was started in the 1980s but faded; however, with the government's support at the ministerial level of the Agriculture Ministry, this initiative will bear fruit.
(DPI)