Coconut farmers from across the country met this week at the Guyana School of Agriculture (GSA) for an agro-processing workshop focused on creating added value products.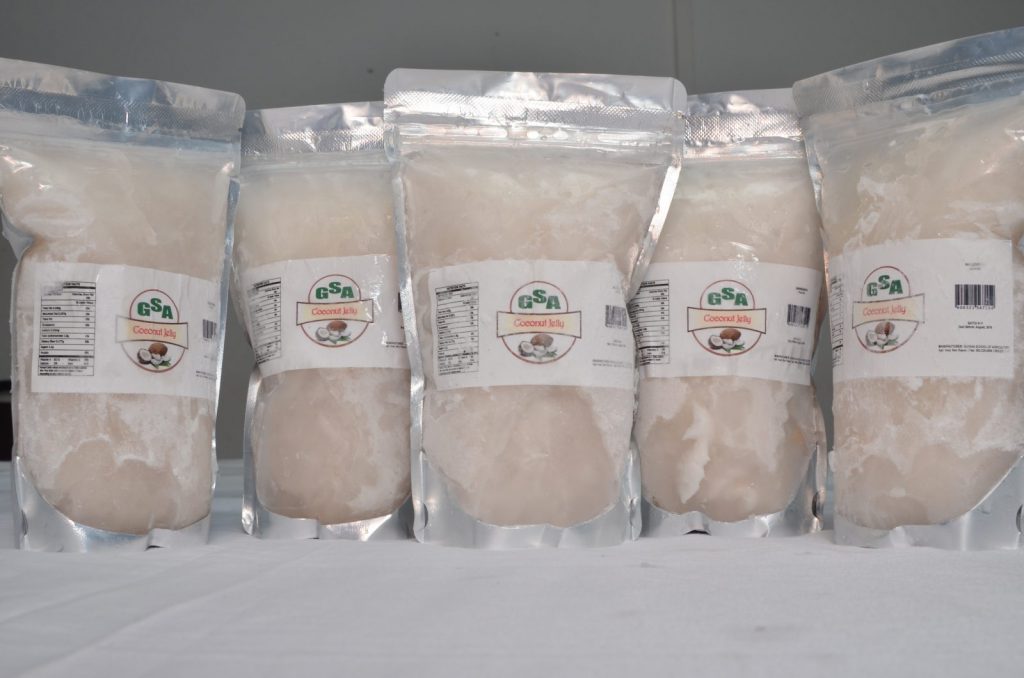 The initiative was a collaborative effort between the Ministry of Agriculture, Caribbean Agricultural Research and Development Institute (CARDI), National Agricultural Research and Extension Institute (NAREI), Guyana School of Agriculture (GSA) and the Government Analyst Food and Drug Department (GAFDD).
Keiza DeSilva representing Henville Farm from the Pomeroon intends to use the knowledge gained to expand the business. "Henville is already on the export market which is Trinidad but in terms of what we learnt, some of the new products that we are not a part of, I see Henville taking some of the products that we learnt about and it going on the market."
Also lauding the training was well-known rice producer Beni Sankar. Through his company Guyana Ideal Life Incorporated, he has turned his attention to coconut production with a line of coconut products including the globally popular virgin coconut oil.
"Doing coconut alone and selling coconut water, is not the answer; what we have learnt here is a lot of value added. Things like coconut butter, vinegar, jelly, the water and what you can do with it and that is where the money is."
Linden resident Williams Adams is venturing into the agro-processing business and said the knowledge he grasped is priceless. He is excited to see the direction that agro-processing is headed, especially in the coconut industry. However, for Adams the workshop was a complete package explaining that "just interacting with people that have the same aim of what you are doing is kind of awesome for me."
Representing the Buxton/Friendship Coop society Leroy Hamer said the knowledge he gained will be used to develop his community. The experience at the workshop according to Hamer was new and exciting even though he has been in the coconut industry for a number of years.
"We have been around coconut for a number of years but we did not know that so much things can be done with coconut and I would say that we were wasting our wealth because we produced a lot of coconut over the years but we would use this opportunity to go back to our community expand the knowledge there" Hamer said.
The Caribbean Agricultural Research and Development Institute (CARDI) Country Representative, Cyril Roberts said the workshop is only the start of what is planned to tap into the coconut industry. "At a minimum, they would have taken away that they might want to consider getting involved in flour or vinegar or jelly or other products that can be made from coconut. So, it is a start of something where we have oriented them and many of them who may not have known of these things in the past have now learnt."