With Government aggressively moving to improve agricultural activities across the country, Agriculture Minister Zulfikar Mustapha, on Saturday last, participated in a sod turning exercise for the rehabilitation of the main access canal in the Mahaica Mahaicony Abary Agriculture Development Authority (MMA-ADA) Scheme.
A total of 5 kilometres of the dam will be upgraded to an all-weather road, and once completed, stands to benefit over 12,000 acres of farmland and further heighten production in the scheme.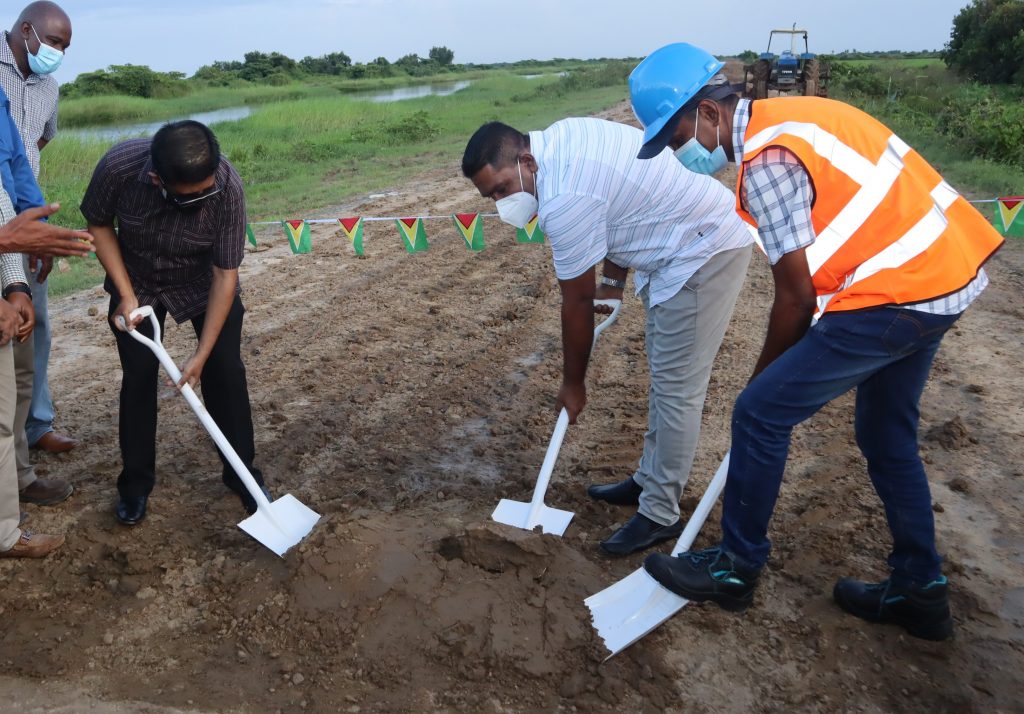 The contract, which was awarded to Romell Jagroop General Construction Services, is being executed at a sum of GY $328M.
Agriculture Minister, Zulfikar Mustapha while offering remarks, stated that investments in infrastructure are required to make the agriculture sector viable and sustainable.
"Without key investments in infrastructure, service delivery may not be able to take place at the desired pace. Our focus is to expand and strengthen the country's drainage & irrigation system, investment in market and distribution infrastructure and network such as roads, air and sea transportation and build and improve our infrastructure quality," Minister Mustapha said.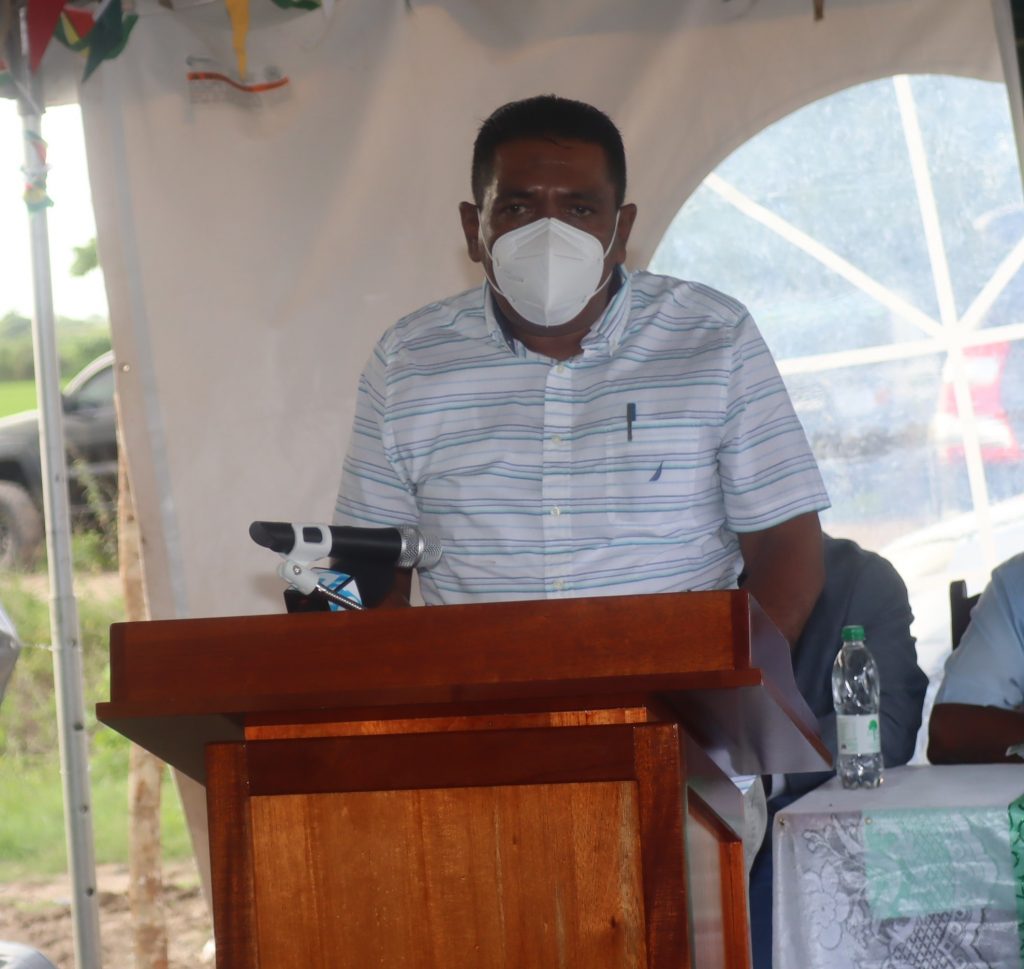 The section of dam, identified for the rehabilitation works is currently in a deplorable and impassable state resulting in huge acreages of cultivated lands being inaccessible, more so now that Guyana is currently experiencing its November – January rainy season.
The rehabilitation works will also reduce vehicular travel time and facilitate year round access to farmlands, regardless of unfavourable weather conditions.
A number of farmers from the scheme also attended the event. Ammat Subhan, a farmer who cultivates approximately 100 acres of rice lands, said that for many years, farmers in the area have been appealing for rehabilitation works to be done on the road.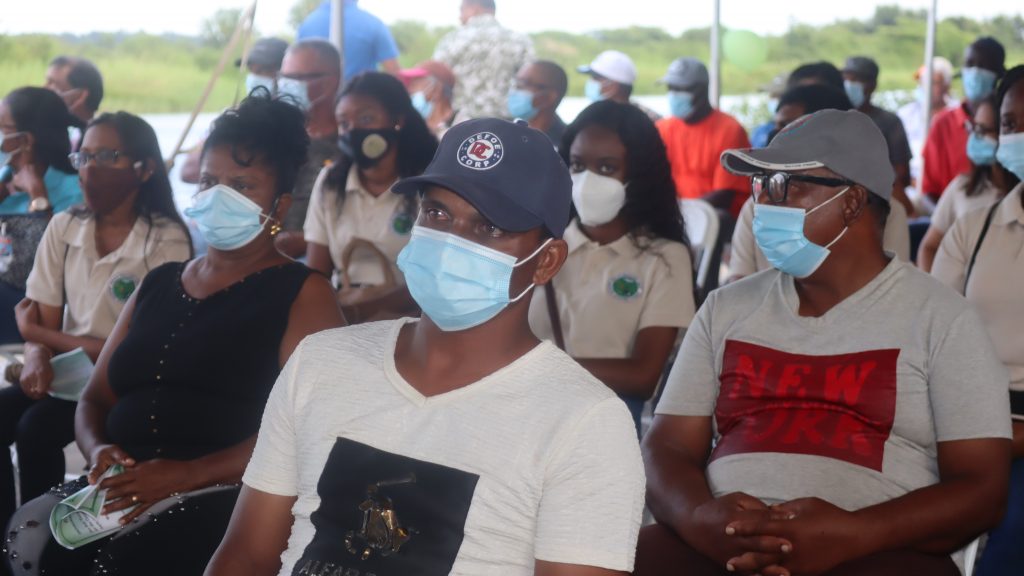 "With the state the road is in presently, it takes me an hour to get to my farm land. When it is finished it will take me about ten minutes. I have a pick-up that I usually use to go into my farm but the state that the road is in now, it cannot pass. You have to get a tractor because the four wheel pick-up cannot pass," Mr. Subhan said.
Minister with responsibility for Finance, Dr. Ashni Singh while offering remarks, said that Government is placing emphasis on ensuring Guyana is well known for its agricultural potential and capabilities.
"I want to say to you, definitively, that it is our intention that Guyana must take its rightful place as an agricultural power house in this Region. We must not only be famous and well-known for the fact that we are a large scale oil and gas producer. We must also be well known for the fact that we are finally realizing our potential that has been spoken of for generations, we're finally realizing our potential to be the bread basket and a major supplier of food and food products in this hemisphere and beyond," Dr. Singh said.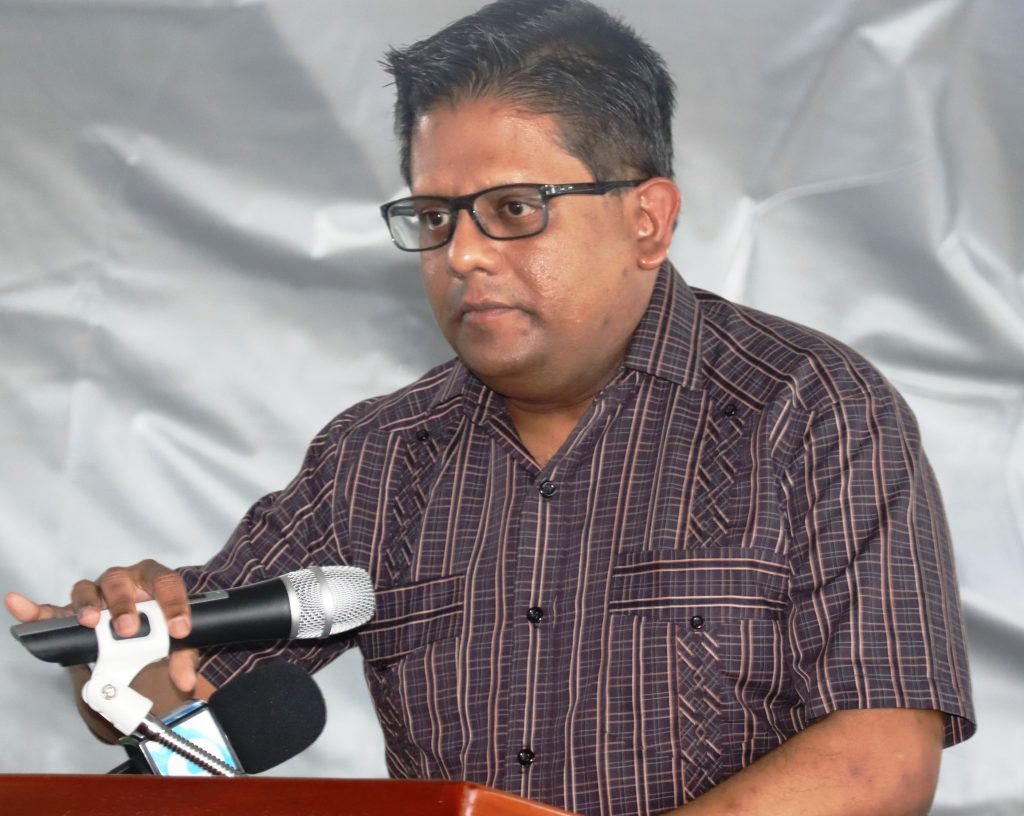 Sighting the impact this project is expected to have on agricultural production in the MMA-ADA scheme, Minister Mustapha urged the contractor to ensure the works are done to the required specifications.
"I will have our engineers from the NDIA and you, the farmers, monitor this project closely so that we can have value for our money. We have to ensure that we always have value for our money from these types of infrastructure. We have to ensure that when we do these projects, we have longevity and that funds can be put into developing other areas, rather than having to do rehabilitation works prematurely," Minister Mustapha said.
The subject Minister also encouraged farmer to play their part in ensuring the road, once completed, is used responsibly.