Following a series of reports about the lack of adequate drainage and irrigation by farmers during a recent visit to the Belle East/Belle West area, Region Three, a number of canals are currently being cleared and desilted.
This was made possible through an immediate intervention by Agriculture Minister, Zulfikar Mustapha, who noticed himself, that there was an urgent need for critical works to be carried out on the main canal in the area.
Minister Mustapha said, that as Minister of Agriculture, he will ensure his visits to communities bear fruit and that issues raised are addressed with extreme urgency.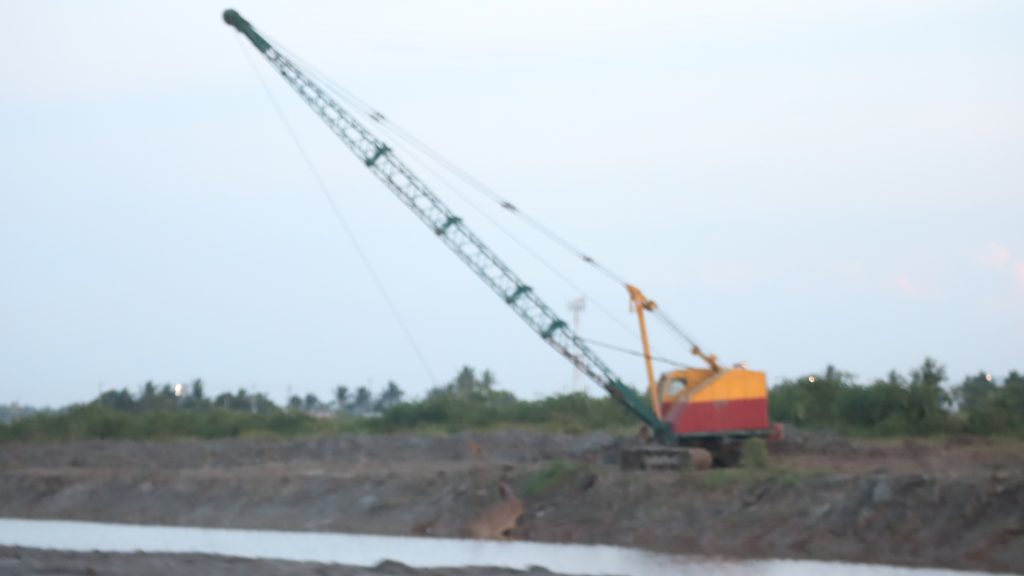 "When I visited the village, while driving along the main access road, I was somewhat disappointed with the state of the main canal. During the meeting with farmers and residents, a number of persons complained of instances of flooding as a result of the silted canal and drains. I made a commitment to the residents, that I will ensure the canal is cleared. NDIA officials were there and I immediately instructed the Regional Engineer to commence works to get the canal cleared. Within a few days, we were able to do what the previous Government failed to do in five years – deliver on promises made to the Guyanese people. This is just one of the many projects of this nature that my Ministry will undertake within the coming months," Minister Mustapha said.
Minister Mustapha further stated that, with the Region being one of Guyana's main agriculture producing Regions, adequate drainage and irrigation, coupled with regular maintenance of canals and drains, will be considered a top priority under the work programmes of NDIA.
Back in 2018, heavy rainfall led to the flooding of a number of low-lying areas in Region Three (West Demerara – Essequibo Islands), including Canal Number One, West Bank Demerara. For years, residents have been requesting that additional drains be dug, in addition to regularly clearing the drains already established.
Prior to that in 2017, over 200 families saw their homes being under water as a result of flooding, due to heavy rainfall and the lack of proper drainage systems.
NDIA is currently carrying out similar works in a number of farming communities in several Regions across the Coast.