Over 5816 blowers sprayed for current crop
'Paddy Bug Action Unit' established in 5 regions
In light of the ongoing issue regarding the paddy bug infestation in several rice cultivating regions in Guyana, the Guyana Rice Development Board (GRDB) has expended the sum GY $2.6M to tackle the ongoing issue.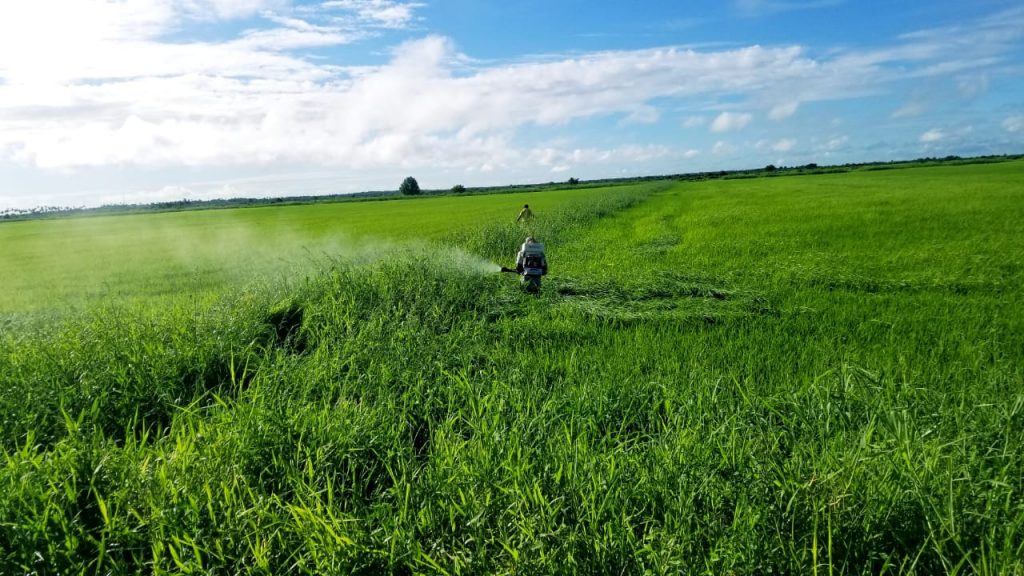 This is according to Agriculture Minister Zulfikar Mustapha as he gave an update on the matter.
"After receiving reports of paddy bug infestation in several of our rice producing regions, I instructed GRDB to come up with a plan of action. The Board has since spent $2.6 million to tackle the issue at hand. We've established Paddy Bug Action Units in these Regions. Regions Two, Three, Four, Five and Six have also been equipped with a Paddy Bug Management Officer who will work along with extension officers to monitor the paddy bugs and advise farmers on what actions to take to control the infestation," Minister Mustapha said.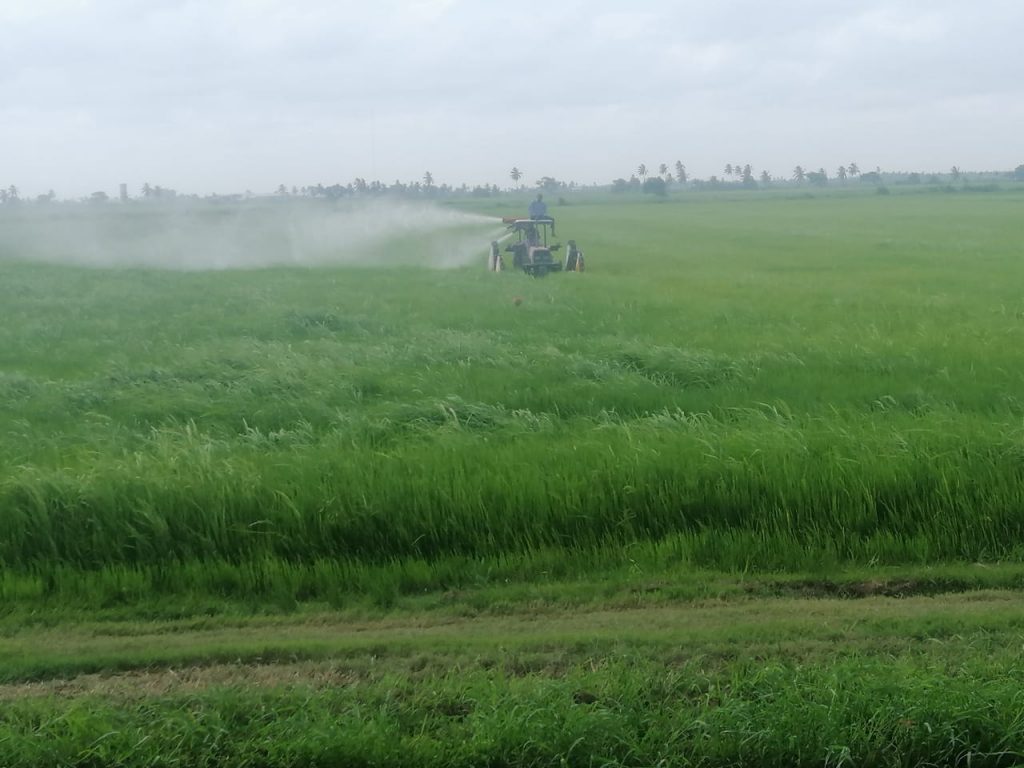 The funds are being used to purchase insecticides, in addition to the cost attached to carry out the actual spraying.
To date, GRDB has commenced spraying in all of the rice producing Regions, paying specific attention to reported cases of extreme infestation to prevent the bugs from migrating.
GRDB General Manager, Nizam Hassan noted that it is critical to get the bugs under control before the crop is at its flowering stage.
"We always try to encourage farmers to take precaution before the crop is at this stage. If high numbers of bugs are left in the cultivation, they tend to multiply rapidly as soon as the rice comes into bearing. The objective of the Action Unit is to step in and kill the bugs before this can take place," Mr. Hassan said.
Following several concerns raised by a number of rice farmers along the Essequibo Coast about sever paddy bug infestations, Agriculture Minister Zulfikar Mustapha held a meeting with officials from the Guyana Rice Development Board.
It was during that meeting that the Minister instructed the head of the Rice Board, Mr. Nizam Hassan to look into the issue, prepare a detailed report and see what can be done to assist farmers.
Rice farmers have complained that paddy bugs have been swarming in abandoned fields waiting to destroy the rice crop which is flowering at this time. It was reported that close to 33,000 acres of rice were under threat, as Essequibo Coast rice farmers and officials collaborated to deal with the invasion of paddy bugs.
Following reports of the infestations, GRDB also issued an advisory to guide farmers on ways they can control and minimize the chances of paddy bugs destroying their crops.