as Agri Minister meets with Cuban Ambassador and IICA Head
Cuban Ambassador to Guyana, H.E. Narciso Socorro, today paid a courtesy call to Agriculture Minister, Zulfikar Mustapha at his Regent Street office.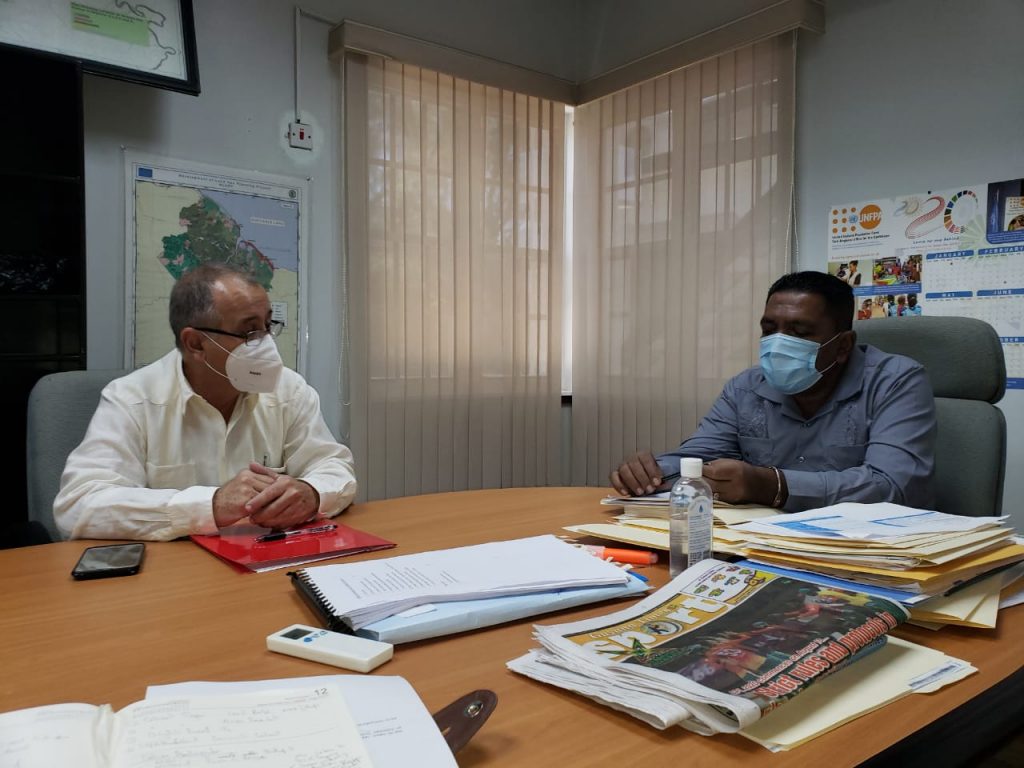 During their dialogue, Minister Mustapha thanked the Ambassador for Cuba's continued support to Guyana in the Agriculture and Health sectors.
"I must take this opportunity to thank the Cuban authorities for resuming the importation of rice from Guyana. This government will work towards ensuring greater diplomatic ties are established to further trade relations between the two nations. I also want to express gratitude to Cuba for playing such a significant role in the development of Guyana's Health sector. Every year batches of well-trained doctors return to Guyana after studying in Cuba and I look forward to continued collaborations to propel not only the Agriculture sector, but the Health and other sectors in Guyana," Minister Mustapha said.
Ambassador Socorro said that he looks forward to partnering with the Agriculture Ministry moving forward, adding that Cuba remains committed to maintaining a mutually beneficial relationship with the Government of Guyana.
As government works towards rebuilding relationships with international donor agencies, Agriculture Minister Zulfikar Mustapha also met with Inter-American Institute for Cooperation on Agriculture (IICA) country representative, Mr. Wilmot Garnett and discussed new areas for collaboration.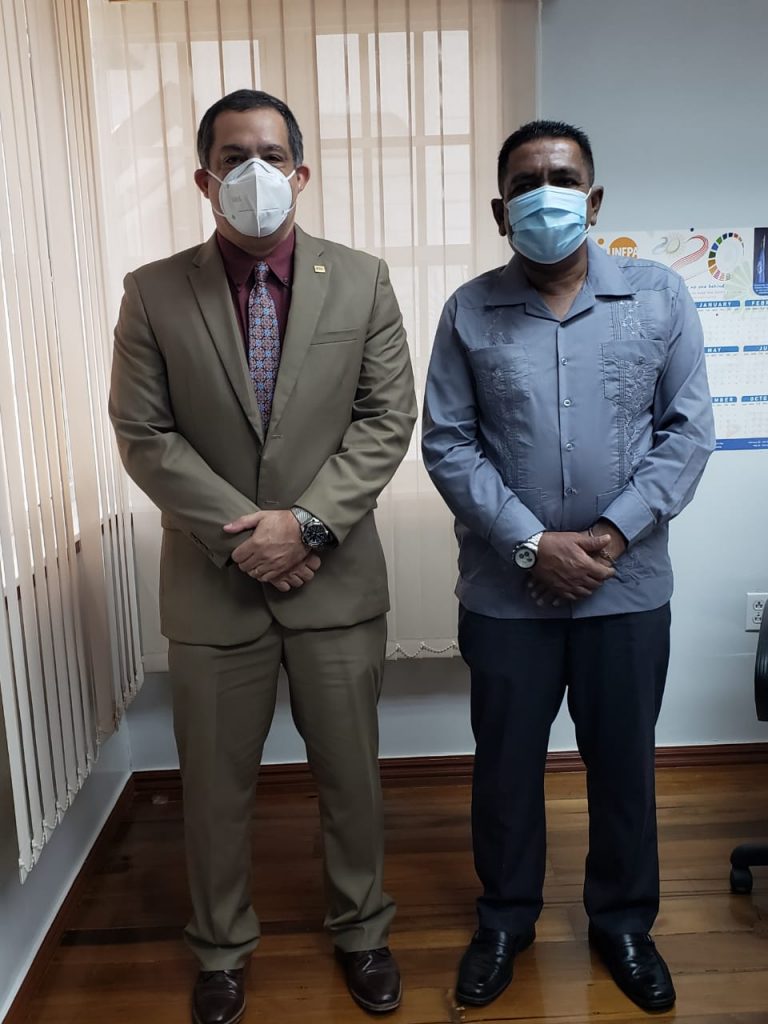 During their dialogue, Minister Mustapha informed the IICA head that he plans to work closely with the agency to improve the state of the sector.
"IICA has always been a long standing partner and to the Ministry of Agriculture, working with our agencies to improve the infrastructure on farms, which would ultimately lead to greater market value for farmers' produce and strengthen the value chain. IICA has also assisted greatly in the areas of food security, recognition of small scale farming and education in several areas. I am especially pleased with the training seminars hosted to educate farmers about pests such as the Carambola Fruit Fly," Minister Mustapha said.
The IICA head indicated that he anticipates a better working relationship with the Ministry under this new administration, in hopes of the Ministry having a more hands on approach to collaborating with the organization. He alluded to the fact that, over the last few years, there were several missed opportunities for collaborations between the Ministry, and that IICA and looks forward to new systems being put in place to ensure the sector is able to fully utilize the capabilities of the organization.
Minister Mustapha assured Mr. Garnett that under this new administration, the lackluster approach taken by the previous Government to working with donor agencies is a thing of the past, as this administration plans to maximize on all opportunities for collaborations with partnering agencies such as IICA for the benefit of all Guyanese.