(Source-DPI)
The Ministry of Agriculture, today, honoured twenty-one of its long-serving employees including retirees who have completed twenty years or more service in the agriculture industry.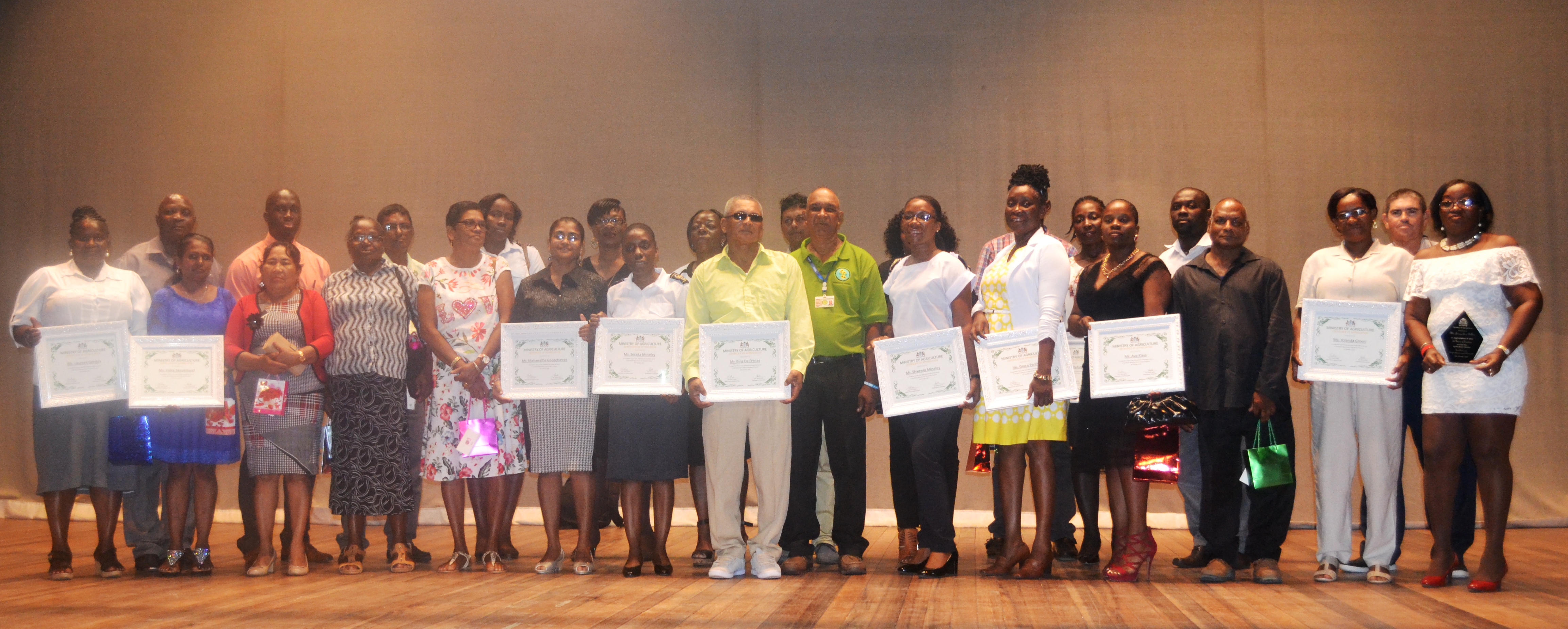 The employees were presented with a certificate of appreciation and a token at the Award and Long Service Ceremony held at the National Culture Center (NCC).
Minister of Agriculture Noel Holder thanked his staff and the retirees for their contribution to the agriculture sector noting that their contributions have played an integral role in the development of the ministry.
Among those awarded were representatives from the Guyana Rice Development Board (GRDB), Hydrometeorological service, Guyana Livestock Development Authority (GLDA), National Agricultural Research and Extension Institute (NAREI) and the Guyana School of Agriculture among others.
Permanent Secretary, Delma Nedd said as the ministry observes Agriculture Month, it is the opportune time to celebrate and honour its staff for their dedication and commitment."
Agriculture month is being observed under the theme "Shaping Agriculture for a Green Economy".