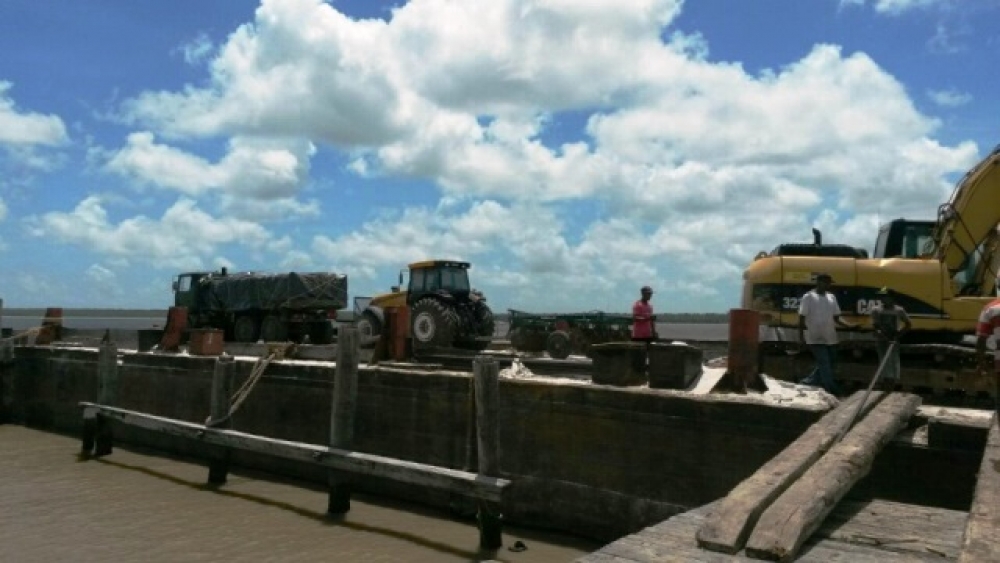 Brazilian company New Frontier (NF) Agriculture Inc., continues to transform the intermediate savannahs. The company which has been given 10,000 acres of land at Ebini, has begun work on the cultivation of corn and soybean production.
Prior, to the lease, NF Agriculture has successfully conducted trial of the commodities on 25 acres of land owned by the National Agricultural Research and Extension Institute (NAREI).
The company has since commenced construction of its staff quarters, and all agricultural equipment have been stationed at Ebini, according to its Managing Director, Yucatan Reis.
"Guyana and Brazil have committed to working closely with each other in realising Guyana's agriculture potential, especially as it relates to the Intermediate Savannahs….we (NF Agriculture) are tapping into Guyana's potential as we have seen the potential which lies ahead," he said.
There continues to be tremendous potential for agriculture development in the hinterland, which thus far, remains untapped.
Agriculture Minister Noel Holder said that once completed, the project will significantly aid the Caribbean in reducing its import of corn and soybeans to supply the stock feed industry.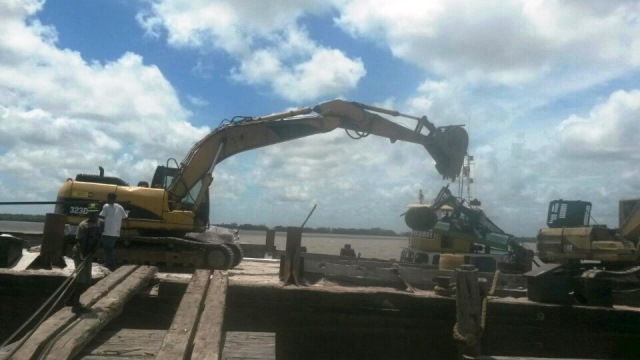 Guyana, he said, is open for agribusiness investment as the country has proven that agriculture needs to be taken seriously. He called for others to follow suit.
"Santa Fe in the Rupununi and NF Agriculture Inc., at Ebini are classic examples of the investment opportunities in agriculture that the Ministry has been promoting in partnership with Caribbean and Brazilian investors," he said.
Government is committed to re-doubling efforts to address the challenges in agriculture, especially in the rice and sugar industries by not only securing new markets; but also addressing some of the challenges in the sugar industry, thereby ensuring it remains viable.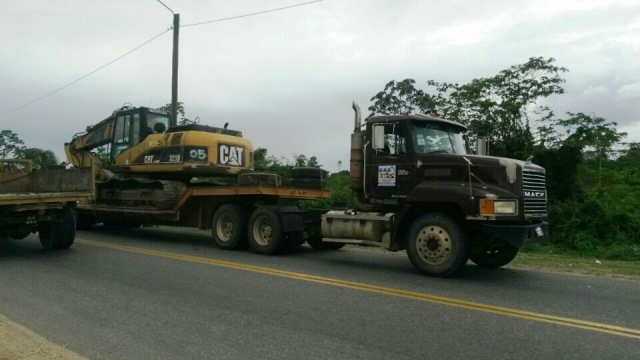 The Agriculture Minister is also urging regional governments to go beyond the usual rhetoric and take the appropriate action which will see high levels of investment in the agriculture sector, aimed at not only modernising it, but also making the sector more competitive.
"We are working assiduously to further catapult agriculture to the forefront, raise the community awareness of the importance of the sector to national and regional development, and create opportunities for greater collaboration and interaction among CARICOM member states and with their extra-regional partners, Minister Holder noted.
Government is committed to extending its agriculture base inland, not only due to the threat of climate change to coastal agriculture as a result of rising sea levels, but also to expand the country's economic base and geographically populate interior locations.
Reis and a group of investors are expected to call on the Minister shortly. During the meeting the media will be updated on the plans which are in the pipeline to further develop Guyana's Intermediate Savannahs.