Staff of the National Weather Watch Centre in Timehri will be participating in a regional tsunami early warning exercise tomorrow.  Known as Caribe Wave 16, the exercise will test the effectiveness of early warning provisions involving those responsible for the management of emergencies in the region.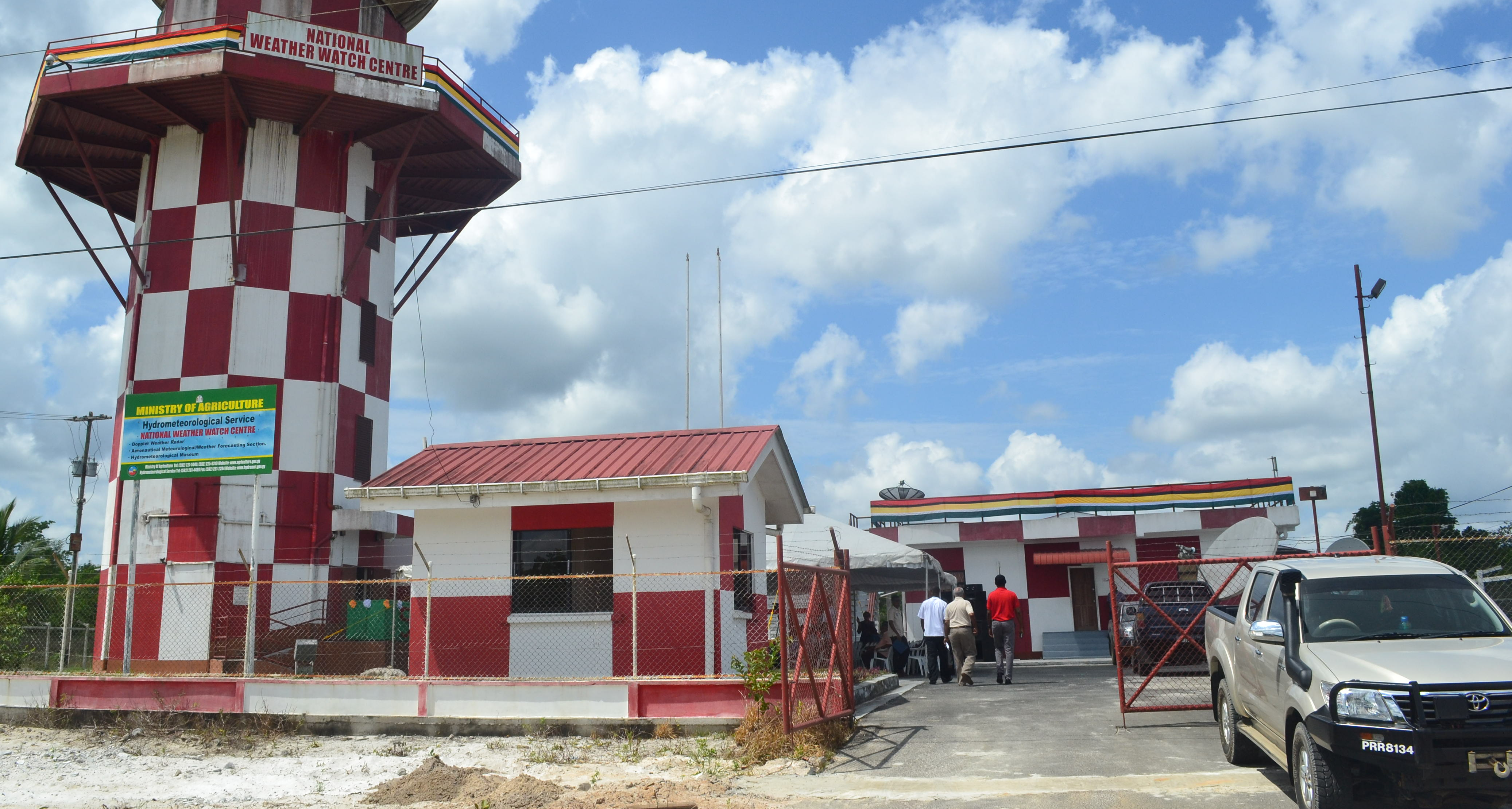 The National Weather Watch Centre.
These include national Tsunami Warning Focal Points, weather forecast centres, national coast guard services, and emergency relief services.
The objective of the exercise is to identify possible weaknesses in the Tsunami and other Coastal Hazards Warning System for the Caribbean and adjacent regions.   It will test a double scenario including a major earthquake off the coast of Venezuela and another off the northern coast of the Dominican Republic.
The Timehri Weather Watch Centre is outfitted with web-based equipment that can receive signals from any seismic activity around the world. Tomorrow's activity will test the  equipment's accuracy.
The exercise will feature fictitious messages sent by the Pacific Tsunami Warning Centre (PTWC) and countries can choose to extend the test at the local level by disseminating the alert via sirens or loudspeakers
Venezuela, the Dominican Republic, Puerto Rico and Panama are planning to test their preparedness through an evacuation exercise for some of their coastal populations.
The region has become ever more vulnerable to such risks due to massive population growth, and the development of tourism in coastal areas.
Over the last 500 years, 75 tsunamis have occurred in the Caribbean, nearly 10 per cent of the worldwide total over the same period. Whether caused by earthquakes, landslides or volcanic activity, tsunamis have claimed more than 3,500 lives in the region since the middle of the 19th century, according to the US National Oceanic and Atmospheric Administration.
The first tsunami warning exercise in the region was in 2011. The Tsunami and other Coastal Hazards Warning System for the Caribbean and Adjacent Regions was established in 2005 replicating the models of the Pacific, Indian Ocean, Mediterranean and Northeast Atlantic systems. Created under the auspices of the IOC, the Intergovernmental Coordinating Groups help Member States establish tsunami warning and response systems.