Earlier today, Chief Executive Officer from the Guyana Office for Investment (GoInvest), Dr. Peter Ramsaroop, met with Agriculture Minister, Zulfikar Mustapha to discuss marketing and promoting potential areas for investment in the agriculture sector to both local and foreign investors.
During the meeting, Dr. Ramsaroop said that GoInvest is working on developing a national investment prospectus as a means of providing background information to potential investors.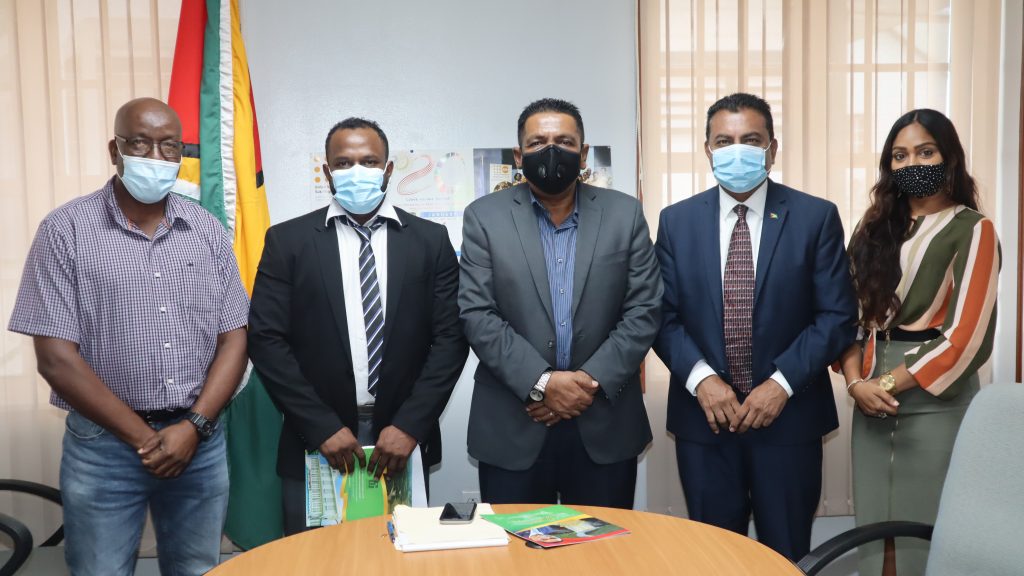 "Investors would come in and show an interest in agriculture and ask what is available to them. You spoke about plantation agriculture, contract farming and the cattle industry. We've had people come in and say that they want to do a dairy plant but they don't know what is available. So it's a reactive mechanism. We're trying to figure out how to match investors with these projects. If the Ministry is able to map out which part of the country you want certain things then we will develop an investment prospectus," Dr. Ramsaroop said.
Dr. Ramsaroop also said that with Government's decision to remove the Value Added Tax (VAT) from agricultural machinery, electricity, water and other agricultural inputs, local and foreign investors have already signaled their interest in a number of areas.
Minister Mustapha said that the Ministry is prepared to work along with GoInvest to ensure investors have the necessary resources when exploring investment opportunities in Guyana.
"This meeting is timely because, since taking office, I've adapted a proactive approach to doing things. Investors shouldn't have to come to Guyana to ask what is there. We need to take the initiative to do the ground work to ensure the information it there. If we want to be serious about making Guyana conducive to investments then these are the steps we have to take. We will provide your office with a document, detailing the possible areas for investments in the agriculture sector in the various Regions before the end of the week," Minister Mustapha said.
The CEO indicated that GoInvest will be producing an investment profile for the agriculture sector that will include areas for investments, as well as, proposed locations for the projects and the available tax concessions among other things. The document will be used to market and promote investment opportunities in Guyana Regionally and Internationally. The document will also be used to target investors both locally and internationally.